CFC100 Matthew Ounsted is a 6'3", 285lbs offensive lineman out of CFC50 Mount Douglas in B.C. He grew up playing for the Peninsula Wildcats of the GVMFA (Greater Victoria Minor Football Association), and also participated at the Fox 40 Prospect Challenge.
"I was really excited when I received the call that I made the team. I was actually at a visit at Holy Cross when I received the news. Playing the best high school players in Canada will be a great experience."
VIEW CFC PROSPECT GAME FINAL ROSTERS
PURCHASE TICKETS FOR THE CFC PROSPECT GAME
CFC PROSPECT GAME PROFILES 
This article is for CFC Insiders only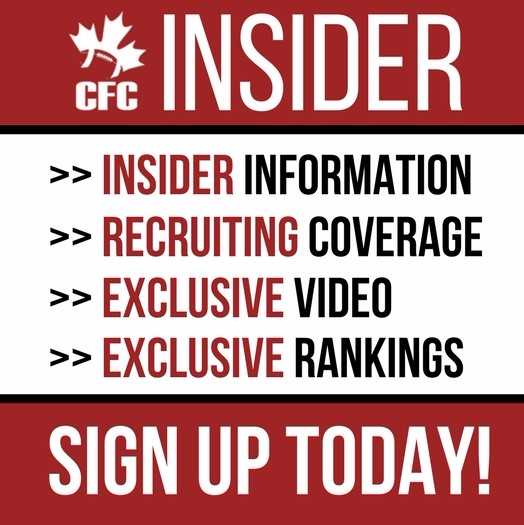 Advocating for football prospects one story at a time.
Tags:
cfc prospect game
,
cfc_insider
,
CFC100
,
High School
,
NCAA
,
Ottawa
,
profiles
,
Recruiting
,
TD Place Stadium
,
TSN
,
U Sports