CFC100 Ethan Pyle is a 6'3", 295lbs offensive lineman out of CFC10 Clarkson Football North in Ontario, and originally attended Bishop Reding before making the transfer.
"I learned that you're being evaluated by everything, body language, how you talk to coaches, and your work ethic. When I was first contacted that I made it I was really happy, and began to think about what a great opportunity this will be to show my skill."
VIEW CFC PROSPECT GAME FINAL ROSTERS
PURCHASE TICKETS FOR THE CFC PROSPECT GAME
CFC PROSPECT GAME PROFILES 
This article is for CFC Insiders only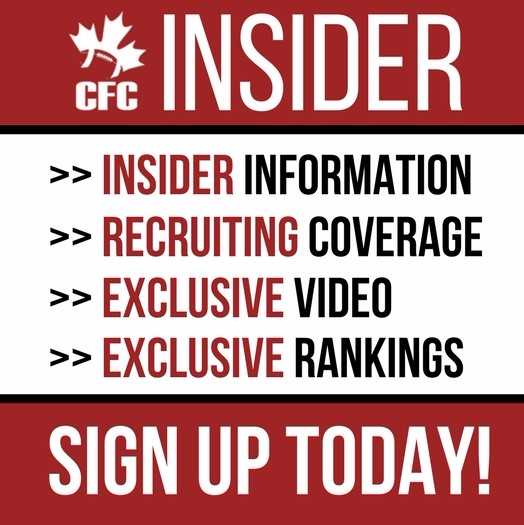 Advocating for football prospects one story at a time.