Logan Buchwitz is a 6'4, 230lbs receiver out of G.W. Graham in B.C. He grew up playing for the Chilliwack Grizzlies of the CMFA (Chilliwack Minor Football Association), and also participated in the Fox 40 Prospect Challenge.
"Biggest lesson was that you should make the most of your reps. In the game we didn't get many so that's what I did. I was very surprised and excited because I had no idea I was going to make it. I'm very grateful for the opportunity."
VIEW CFC PROSPECT GAME FINAL ROSTERS
PURCHASE TICKETS FOR THE CFC PROSPECT GAME
CFC PROSPECT GAME PROFILES 
This article is for CFC Insiders only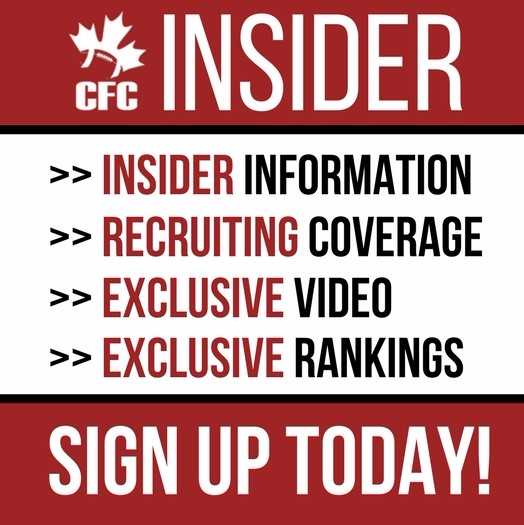 Advocating for football prospects one story at a time.