CURRENT TOTAL: 1 NCAA OFFERS
CFC100 Tristan Michaud is a 6'5″, 200lbs receiver out of Clarkson Football North in Ontario. He originally hails from Beauport, Quebec, where he play at Courvilloise high school before hitting the American high school circuit with Clarkson in 2018. Michaud was a familiar name with the CFC scouts after earning on of the top performer nods at the FPC Showcase the same year, and received his first NCAA offer from Iowa State on September 15th.
This article is for CFC Insiders only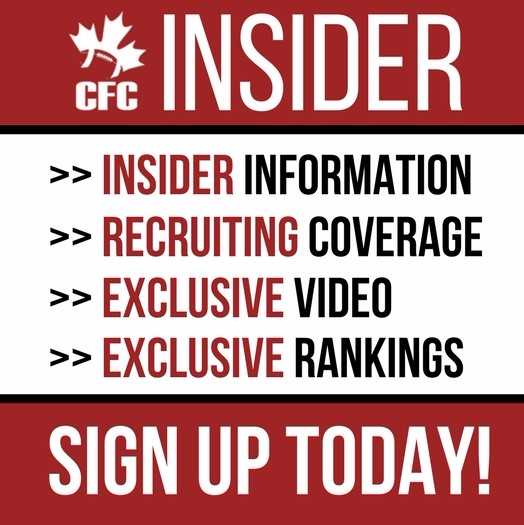 Advocating for football prospects one story at a time.