It's that time of year again when canadafootballchat.com (CFC) ranks all 27 U Sports program's recruiting classes. Every week, CFC will be updating total points and average points per player. All U Sports teams are fully up to date with the U Sports Commits page.
Teams are ranked by two different categories: (1) TOTAL POINTS and; (2) AVERAGE PER PLAYER
CFC employs a point system based on the recruits declared in the recruiting class on CFC:
Players are rated based on (a) CFC100/60 rankings (b) 4-star ranking (c) 3-star ranking (d) NR
POINTS NOT ALLOCATED to (a) Transfers – they would have acquired points in their original class year; (b) International commits who ONLY played outside of Canada prior to U Sports commitment
CFC27 is updated approximately once per week (there can be a lag of a few days behind the U Sports commit list)
Teams are not ranked until they have a minimum of 4 players on their commit list
Programs not listed do not have any commits that we are aware of
*note: Because this is a 'live' list, the below ranking may not reflect the description above due to the week to week change.
Click here for U Sports Commits Class of 2020
Click here for CFC100/CFC60 player class RANKINGS
Last Update: Nov. 19, 2019
TOTAL POINTS:
AVERAGE PER PLAYER:
---
This article is for CFC Insiders only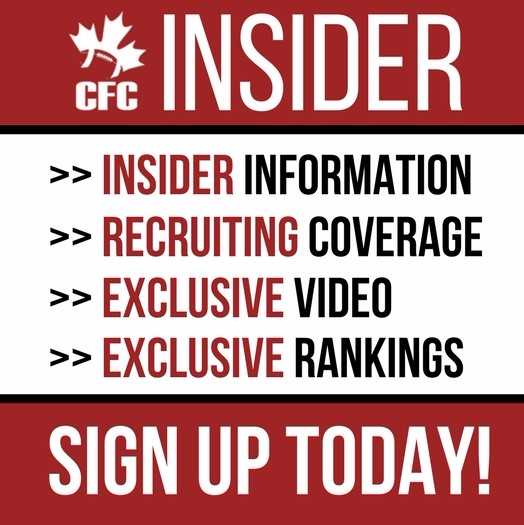 Advocating for football prospects one story at a time.