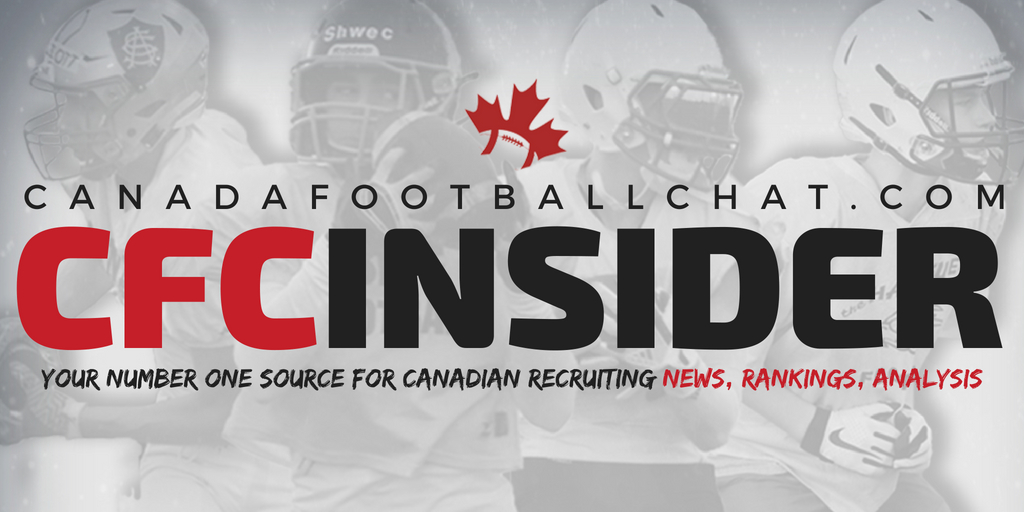 For all your recruiting and player news, we've got you covered with the most in-depth analysis and insider information you'll find in Canada.
As a CFC INSIDER member, you will have access to:
Become a CFC Insider MEMBER today!
[button link="https://canadafootballchat.com/cfc-memberships/" icon="check" bg_color="#ac2a29″]SUBSCRIBE NOW[/button]
It's that time of year again when canadafootballchat.com (CFC) ranks all 27 U Sport program's recruiting classes. Every week, CFC will be updating total points and average points per player. All U Sport teams are fully up to date with the U Sport Commits page.
Want to see where everyone else sits? Become a CFC Insider today to view all 27 U Sport teams and where their recruiting efforts place them.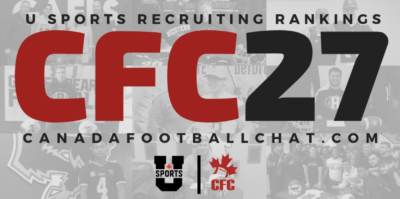 There was more movement in the top 5 this week in both total points and average points per player.
Laval and Montreal remain number 1 and 2 in total points. Alberta moved up into third place with 644 points and 5 CFC100s and Regina is close behind them with 643 points and 5 CFC100s also. Carleton takes the fifth spot with 494 points and 4 CFC100s.
This is where it got a bit interesting. Laval stays status quo in number one, but Saskatchewan moved up into second place with 40.22 points per average player. British Columbia moved the third place with 39.44 points on average. The signing of CFC100 Lucas Robertson definitely helped with this result. Queen's remains in the top 5 as well in fourth spot with 39.00 points per average and 4 CFC100s. CFC100 Ethan Martin was a huge signing for the Gaels and boosted their points this week.
Montreal stays in the top 5 in the fifth spot. We don't see either Laval or Montreal adding much more to their recruiting classes as they are usually finished by the Christmas break.
For the rest of the rankings, both uOttawa and Toronto were added. Concordia and York have yet to post 5+ players in order for us to report their points and Acadia has yet to release any of their recruits. They are not posted on the rankings in either total points or average points per player.
*note: Because this is a 'live' list, the below ranking may not reflect the description above due to the week to week change.  
Click here for U Sports Commits Class of 2019
Click here for CFC100/CFC60 player class RANKINGS
TOTAL POINTS:
| # | Team | Commits | CFC 100/60 | Total |
| --- | --- | --- | --- | --- |
| 1 | Regina | 42 | 9 | 973 |
| 2 | Carleton | 29 | 6 | 802 |
| 3 | Queens | 33 | 8 | 794 |
| 4 | McMaster | 36 | 10 | 791 |
| 5 | UBC | 31 | 6 | 744 |