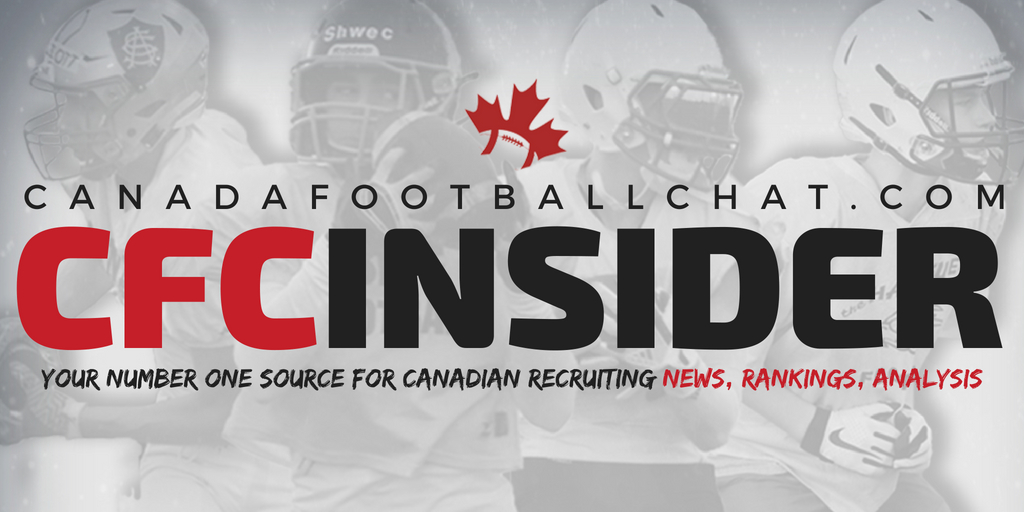 For all your recruiting and player news, we've got you covered with the most in-depth analysis and insider information you'll find in Canada.
As a CFC INSIDER member, you will have access to:
Become a CFC Insider MEMBER today!
[button link="https://canadafootballchat.com/cfc-memberships/" icon="check" bg_color="#ac2a29″]SUBSCRIBE NOW[/button]
It's that time of year again when canadafootballchat.com (CFC) ranks all 27 U Sport program's recruiting classes. Every week, CFC will be updating total points and average points per player. All U Sport teams are fully up to date with the U Sport Commits page.
Want to see where everyone else sits? Become a CFC Insider today to view all 27 U Sport teams and where their recruiting efforts place them.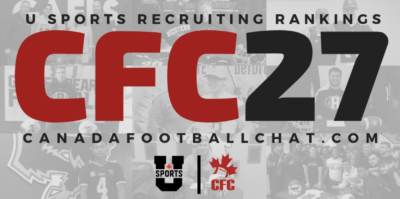 Laval and Montreal remain in the lead again this week in 1st and 2nd respectively. Regina and Alberta swap spots with Regina in 3rd place and 708 total points and Alberta in 4th with 654 total points. McMaster pushed out Carleton with 552 total points as they added some more commits to their ever growing class – now at 25.
Laval, Saskatchewan, and Montreal retain their positions (1, 2, 3) in the average points per player, but Queen's pushed ahead of UBC with their signing of quarterback CFC100 Kasten Wayken. That brings their total to 6 CFC100s in 11 commits at 36.09 average points per player.
UBC has 5 CFC100s and 11 commits so they are not far behind the Gaels. The Thunderbirds average 34.55 points per player. While UBC added another international player just recently, international players do not receive points in the CFC27 ranking.
*note: Because this is a 'live' list, the below ranking may not reflect the description above due to the week to week change.  
Click here for U Sports Commits Class of 2019
Click here for CFC100/CFC60 player class RANKINGS
TOTAL POINTS:
| # | Team | Commits | CFC 100/60 | Total |
| --- | --- | --- | --- | --- |
| 1 | Regina | 42 | 9 | 973 |
| 2 | Carleton | 29 | 6 | 802 |
| 3 | McMaster | 36 | 10 | 791 |
| 4 | Queens | 32 | 8 | 764 |
| 5 | UBC | 31 | 6 | 744 |