CURRENT TOTAL: 1 NCAA OFFERS
Etienne Amiot is a 6'2″. 205lbs linebacker out of Champlain in Quebec. He spent his high school career playing for provincial powerhouse CFC50 Seminaire-Saint-Francois, and continued his success at the next level winning the CEGEP Bol d'Or at Champlain in 2017. Last season he finished with 56.5 tackles, four sacks, six tackles for loss and two pass breakups, making him one of the most versatile weapons heading into the new year. Amiot found his breakthrough on the trail after receiving his first offer from Buffalo on June 10th.
This article is for CFC Insiders only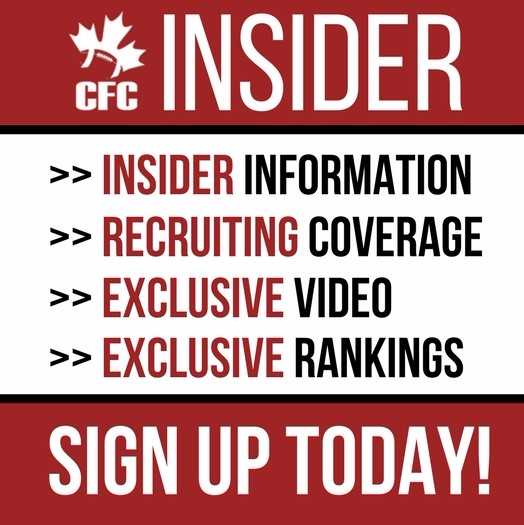 Advocating for football prospects one story at a time.
Tags:
American
,
Canadian
,
cfc_insider
,
CFC100
,
CFC60
,
Étienne Amiot
,
football
,
High School
,
NCAA
,
player directory
,
Rankings
,
Recruiting
,
report
,
reports
,
scouting