CURRENT TOTAL: 21 NCAA OFFERS
CFC60 Malick Meiga is a 6'4″, 190lbs receiver prospect out of CEGEP10 Vieux Montreal. He originally hails from Saint-Jérôme, and spent his high school football career at Saint-Stanislas where he caught 18 passes for 358 yards and four touchdowns as a senior. Meiga continued to shine in his first year of CEGEP, leading the Spartiates with 23 receptions for 434 yards and six touchdowns last season, and received his first NCAA offer from Buffalo on February 5th. Meiga was recently named as the top prospect on the CFC60 CEGEP/JUCO May Edition rankings, and ran a reported 4.42 40 yard dash at the Nike Opening Camp in Washington, D.C.
This article is for CFC Insiders only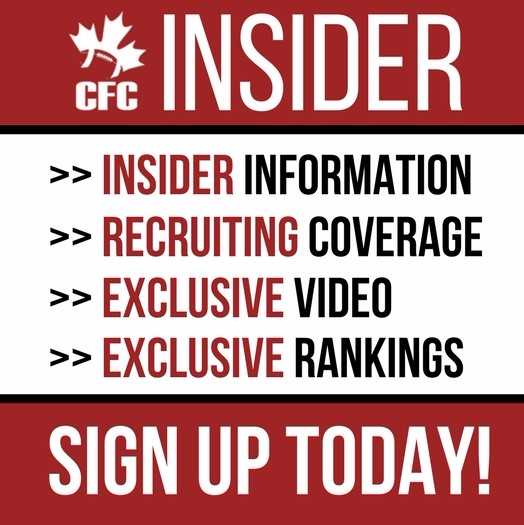 Advocating for football prospects one story at a time.
Tags:
CEGEP
,
cfc_insider
,
CFC60
,
film
,
Highlight
,
highlights
,
Malick
,
Meiga
,
NCAA
,
Offers
,
profiles
,
Québec
,
Recruiting
,
Video
,
Vieux-Montreal