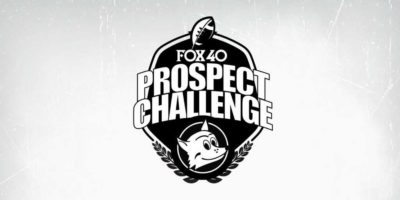 [button link="https://canadafootballchat.com/fox-40-prospect-challenge-showcase/" icon="check" bg_color="#ff0000″]"I'm In" – Click Here to Register[/button]
GET REGISTERED! GET COACHED! GET RANKED!
The "FOX 40 Prospect (FPC) Game SHOWCASE" is an opportunity to show off your skills in front of the CFC Scouting Bureau & college coaches.  All SHOWCASES are filmed and evaluated for future CFC100 ranking lists and an invite to the FOX 40 PROSPECT CHALLENGE in your area.
***PLEASE NOTE: These games DO NOT INCLUDE Special Teams. There will be NO kicking or punting.
Demetri Panagiotopoulos changed school in grade nine, and since he did not know anybody at his new school, he thought playing football would help him make some friends. "I got into Football in Grade 9. Going into Northern, I didn't know anybody as it was a school outside of my district, I decided to join to make friends, and I ended up falling in love with the game," says Demetri Panagiotopoulos.
Advocating for football prospects one story at a time.