Steeltown tough would be the best way to describe defensive lineman Hunter Dale Craig, who's heading into his junior year with the Bishop Ryan Celtics. He originally spent his afternoons playing touch football with his buddies, but after a little bit of bargaining with his mother, the young prospect began playing "real football" at the peewee level with the JV Hamilton Tiger-Cats,
"What made me get into football was the hitting aspect. I was always playing touch football but everyday I would annoy my mom and always tell her to let me play real tackle football. And then finally the day came where she let me go play. Since then I haven't even thought about stopping."
RELATED CONTENT: Did you hear about the CFC Prospect Game on TSN? Watch it HERE
This article is for CFC Insiders only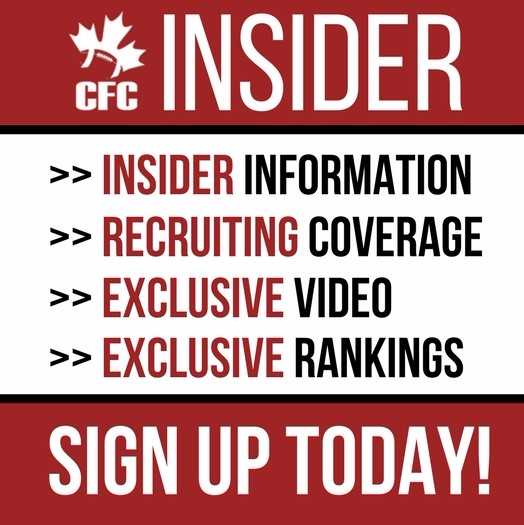 Advocating for football prospects one story at a time.
Tags:
#PROSPECT
,
American
,
Analysis
,
Bishop Ryan
,
Canadian
,
cfc_insider
,
CFC100
,
CFC150
,
CFC27
,
CFC50
,
CFC60
,
CFL
,
Class 2021
,
football
,
High School
,
Hunter Dale Craig
,
JV Hamilton Tiger-Cats
,
NCAA
,
NFL
,
ontario
,
profile
,
Recruiting
,
reports
,
scouting
,
U Sports