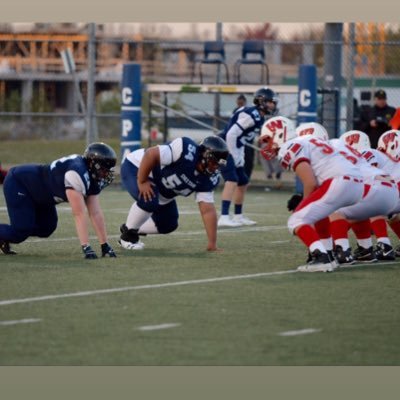 Clay Conrod
Class of 2022
Position: Defensive Tackle
Ht/Wt: 6-3, 340lbs
Team: CP Allen (NS)
Twitter: @ClayConrod
Instagram: clay.conrod
Years playing football: 7
For seven years now, defensive tackle Clay Conrod has been working hard to be a better overall player. Playing for the Charles P. Allen Cheetahs in Nova Scotia, Conrod still has a couple years to perfect his game. His upcoming junior year would be one where all 6'3″ 340lbs of him can outshine the rest of the competition.
Advocating for football prospects one story at a time.