Luca Farinaccio is an up and coming talent in the Ottawa region. The 5'5, 120 pound defensive end plays for the Myers Riders PeeWee squad (NCAFA) and has steadily improved in the last couple years. In 2012, Luca was named Best Offensive Lineman when we was in the 'Mites' age group.
A couple years later he switched positions and the young defensive end was named Most Improved for his teams 'Tyke' age group. His most successful year to date was in 2015 for the Myers Riders tyke team, he was named Team Captain, Team MVP and MVP of the B-Cup Championship Game.
The 2022 grad also had been going to Carleton University's Jr. Ravens program where Luca has learned from some of the top university players in Ontario.
Friendship is a big reason why Farinaccio loves playing football. "The Friendships made with your teammates are long lasting, it builds character." The young Rider said.
Luca looks up to two of the best edge rushers of the last ten years when it comes to his idols. "Clay Matthews and J.J Watt are my football role models because they are both incredible pass rushers, I like to watch videos of them and use their moves." Luca said. Watching film and emulating the moves off of them, that is very impressive for a 2022 graduate.
Trying to bulk up is a goal for Luca, "I train by doing different body weight exercises; push-ups, sit-ups, dips and pull-ups are my favourites."
Farinaccio is looking forward to the Fox 40 Prospect Challenge, "I want to test my skill against quality competitions from other regions in the province."
If the 2022 graduate can continue to learn from his elders and soak in information from the pros like he has, there is a bright future for Luca Farinaccio.
Luca Farinaccio (#44)
Position: Defensive End
Height/ Weight: 5'5, 120lbs
Team: Myers Riders PeeWee (NCAFA)
Class: 2022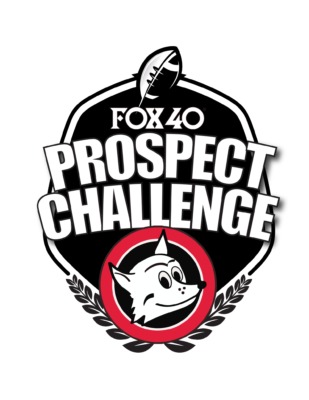 Advocating for football prospects one story at a time.