Winners win and losers lose. Devon Martin fits in the first category. The York Region Lions JV product was part of the 2014 OMFL champions, the 2015 OFL finalists, and the 2016 OVFFL champions. And, it is not as if the team carried him. He was named Linemen of the Year in 2014 and 2016, and Most Improved Player in 2015.
Quite a résumé.
Martin has had a great football experience to date. "My experience has been amazing. It has taught me that hard work pays off, and also can be a lot of fun. It has provided me with amazing mentors and teammates. I have great relationships with my teammates that will last a longtime, especially with my fellow linemen. They are like brothers to me," says Martin.
Brotherhood is often cited as one of the main reasons why football players love football, and Martin is not different. "I love the brotherhood it provides […]. There is no way to succeed in football with out a team and I love that. Football is just a sport that I love, there is literally no sport like it," says Martin.
In order to stay on top, Martin lives in the gym during the off-season. He also attends football camps to develop and master the necessary skills to play in the trenches. "I'm at the gym a lot during the week working on my endurance and strength training. I also participate in camps. Last year I participated in the super elite winter camp. I have also participated in a camp run out of Huron Heights Secondary School, a school with an amazing reputation in high school football," says Martin.
Martin has two football idols, which are Aaron Rodgers and J.J. Watt. "I like Aaron Rodgers as a football player as well as his character. Not only is he such a good QB, but also he always seems to keep his cool and not get frustrated. I think that is an important personality trait to have if you want to succeed in this sport and life in general. I also like JJ Watt. He trains like a beast and it shows on the field. His will to succeed is amazing. That's the kind of will I want to chase to be the best I can be," says Martin.
Martin has many goals for the CFCFPC, "this is my opportunity to get my name out there and to gain exposure. My high school does not have a football team so I would like to take every opportunity to play football that I can. I think most importantly I want to show what the York Region Lions is all about, as do my other teammates participating. It is an honor to represent the Lions. I also want to gain knowledge from new coaches that I have not been coached from before," says Martin.
Devon Martin (#74)
Positions: Defensive End, Center, Long Snapper, and Special Teams
Height/Weight: 5'11, 200
Teams: York Simcoe Buccaneers, York Region Lions
Class: 2020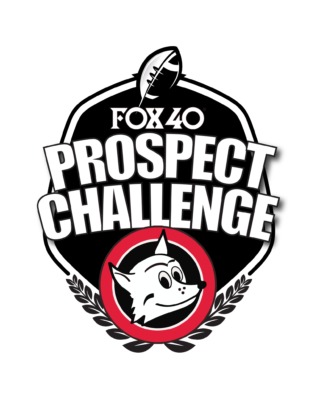 Advocating for football prospects one story at a time.