Luke Persi may have only played football for three years, but he is already establishing himself as a top prospect at middle linebacker.
The St-Joseph High School prospect is already petrifying opposing offenses, and he is only getting better. Improving is his goal for CFCFPC, "my goals for OPC are to get more practice and experience. I am also hoping to get the attention of some colleges," says Luke Persi.
He began playing in grade six in a House League for the Huronia Stallions, and has never looked back since.
"I've been playing football for three years. I played one year of House League in grade six, and two years rep in grade seven and eight. I have played one season for my high school team," says Persi.
Persi's football idol is James Harrison, a linebacker for the Pittsburgh Steelers who began as an undrafted free agent and will end his career in the Hall of Fame. Although his journey is impressive, Persi idolizes the linebacker for another reason.
"My football idol is James Harrison. He is 38 years old and still goes 100 per cent on every play, and he is always in the gym improving his game," says Persi.
Much like his idol, Luke Persi works out in the gym to improve his fitness and does football drills to improve his abilities as a football player. "In the off-season, I workout and do drills to improve both my athletic and football abilities," says Persi.
Luke Persi loves the game of football because it gives him something that nothing else can give him. "Football gives me a feeling that nothing else in the world gives me. I feel excited when I step on a football field," says Persi.
Luke Persi (#45)
Positions: middle linebacker
Height/Weight: 6'1, 190lbs
Teams: Huronia Stallions, St-Joseph High School
Class: 2020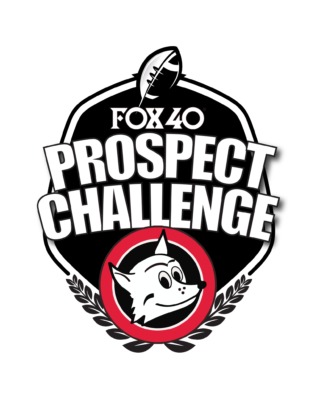 Advocating for football prospects one story at a time.