After earning MVP honours at the Fox 40 Prospect Challenge in Toronto for the second year in a row, we caught up with Class of 2022 athlete Dylan Simpson out of L'Essor to learn more about his experience at the event, and what schools he plans on visiting down south.
REGISTER NOW FOR A CFC TRYOUT & SHOWCASE NEAR YOU
CLICK HERE TO GET PROFILED ON CFC TODAY
CFC PLAYER RANKINGS DIRECTORY
What was your favourite moment during the FPC Showcase last season? 
My favourite part of the game was winning, there's no better feeling. I definitely plan on trying out for the CFC prospect game again this year.
RELATED CONTENT: Did you hear about the CFC Prospect Game on TSN? Watch it HERE
https://twitter.com/chatfootball/status/1153364154293653504?s=20
This article is for CFC Insiders only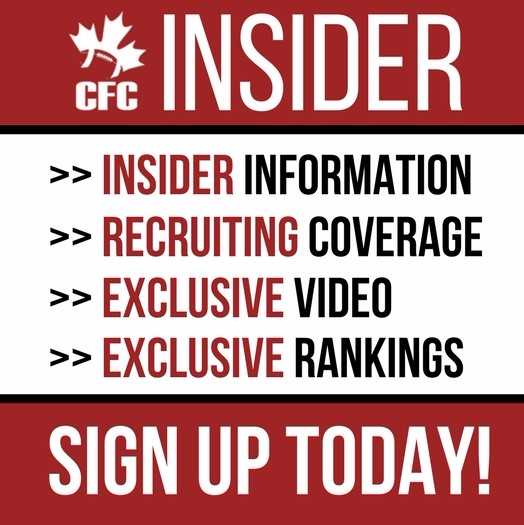 Advocating for football prospects one story at a time.