After showcasing his running abilities at the Fox 40 Prospect Challenge in Toronto, we caught up with Class of 2023 ATH Caleb Sargeant from the Waterloo Predators to learn more about his experience at the event, and goals going into the new season.
What was your favourite moment during the FPC Showcase last season?
My favourite part during the FPC Showcase last season was the experience and thrill. Top players in Ontario got to compete against each other in a intense game, and I got to showcase my talent by evening scoring a long touchdown.
RELATED CONTENT: Did you hear about the CFC Prospect Game on TSN? Watch it HERE
This article is for CFC Insiders only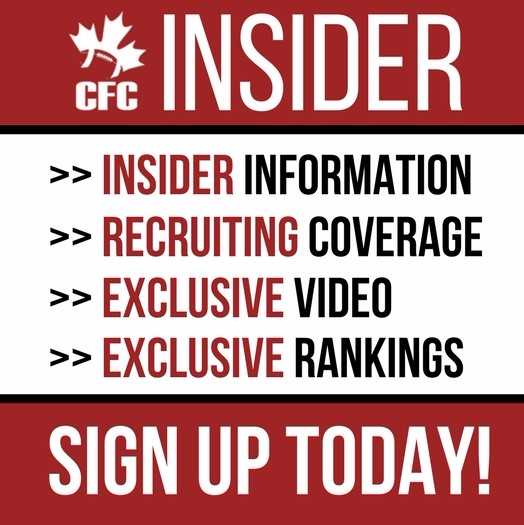 Advocating for football prospects one story at a time.
Tags:
#PROSPECT
,
American
,
Analysis
,
Caleb Sargent
,
Canadian
,
cfc_insider
,
CFC100
,
CFC150
,
CFC27
,
CFC50
,
CFC60
,
CFL
,
football
,
FPC Update
,
High School
,
NCAA
,
NFL
,
profile
,
Q&A
,
Recruiting
,
reports
,
Sargent
,
scouting
,
U Sports