After putting on a show at the Fox 40 Prospect Challenge in Toronto, we caught up with Class of 2023 Brodie Kowtiuk out of Windsor to learn more about his experience at the event, and goals going into his freshman year.
REGISTER NOW FOR A CFC TRYOUT & SHOWCASE NEAR YOU
CLICK HERE TO GET PROFILED ON CFC TODAY
CFC PLAYER RANKINGS DIRECTORY
What was your favourite moment during the FPC Showcase last season? Do you plan on participating again this year or the CFC Prospect Game?
My favourite moments from last seasons showcase was helping my team stay in the game scoring two touchdowns and a few receptions also helping out on defence. I definitely plan on participating again in the showcase. The two seasons I've participated in the event I've had loads of fun while competing at a high level at the same time.
RELATED CONTENT: Did you hear about the CFC Prospect Game on TSN? Watch it HERE
This article is for CFC Insiders only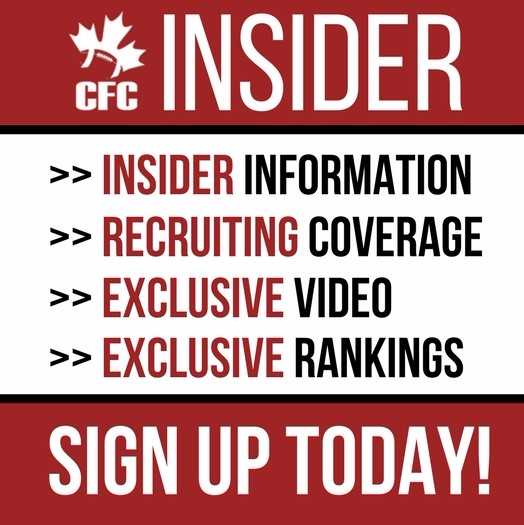 Advocating for football prospects one story at a time.