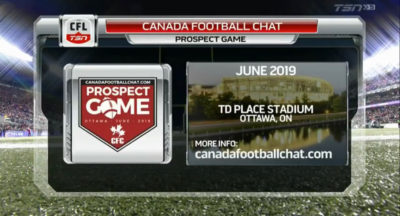 Did you miss the big announcement live on TSN? … We're taking amateur football to the national stage! Head over to our new independent site to learn more about the Canadafootballchat.com Prospect Game broadcast by TSN – We look forward to meeting the brightest talent from around the country on our road to TD Place Stadium.
Fox 40 Prospect Challenge (FPC) 
Andrew Midwood is a big man – 6'2″ and 285 pounds. He has always been bigger than his friends and classmates, so growing up it was hard for him to find a sport where he would fit in. "I was always looking for a sport to play but because of my size it was difficult when I found football I knew this was the sport for me," says Andrew Midwood.
For all your recruiting and player news, we've got you covered with the most in-depth analysis and insider information you'll find in Canada.
As a CFC INSIDER member, you will have access to:
Become a CFC Insider MEMBER today!
[button link="https://canadafootballchat.com/cfc-memberships/" icon="check" bg_color="#ac2a29″]SUBSCRIBE NOW[/button]
Advocating for football prospects one story at a time.