Waterloo kicker joins AUS team's 2016 class
Robel Berhane is moving to the Atlantic Coast in the coming months.
The 5'8, 145 pound kicker from Waterloo, Ontario has signed with the Saint Mary's Huskies.  Berhane will join the team for the 2015 AUS season.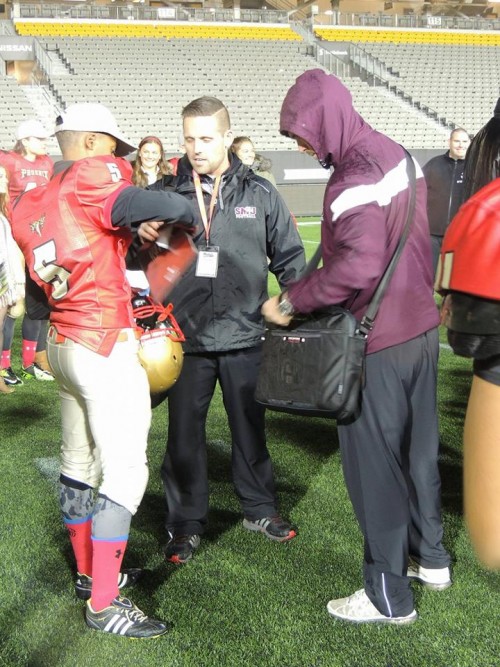 Overall, Berhane was impressed on his recent trip to Halifax, Nova Scotia to tour the campus and meet with the football program.
"I had a really great experience during my visit to Saint Mary's," recalled the Ontario kicker.  "I was immediately greeted with an outpour of support and positivity from coaches, players, and various Haligonians."
"I was more than happy with everything Coach [AJ] Tufford helped me out with and how he expressed his, along with the city's love for the Saint Mary's football program. I think Tufford is doing a great job and the team has a lot of potential for next season."
This past fall, Berhane helped Resurrection Phoenix of the Waterloo Country Secondary School Athletic Association (WCSSAA) to an OFSAA Bowl victory.  During the game, the kicker scored seven points – he was a perfect on all four of his conversion attempts as well as a 28 yard field goal.
"It was a dream come true to be able to finish my high school football career with a provincial championship," expressed the kicker of the OFSAA Bowl win.
During the 2015 season, Berhane averaged 57 yards per kickoff and was also a perfect on all three of his onside kicks in the postseason.
(twitter: http://twitter.com/vohra_ameeta)
Advocating for football prospects one story at a time.