Cole Harbour, Nova Scotia will be the site of week 3's NSSAFFL matchup between the Cole Harbour District High School Cavaliers and the Cobequid Educational Centre Cougars. Both teams are coming into this game with 1-1 records, and they are both coming off solid week 2 victories against respectable opponents.
The CEC Cougars, led by head coach Brent MacPhee, are a highly talented team all across the board. They also have plenty to build off from last week's 24-7 home win against the Halifax West Warriors.
"Against Halifax West, well the defence played pretty well," coach MacPhee said. "Our special teams play I thought was exceptional but then we took some run discipline penalties and that was costly, took a touchdown off the board."
"On offence we had some nice spurts, we capitalized when we got inside the redzone but we did have trouble putting some drives together, so offence is still a work in progress."
The Cole Harbour Cavaliers, coached by Brian Neil, are coming off a 27-13 road win against the Auburn Eagles. Moving past their week 1 shutout loss to Halifax West, the Cavaliers are looking strong and competitive as they get set to square off against CEC.
"I am quite pleased with our development, we have things yet to do, but we are progressing well," coach Neil said.
Preparing for an incredibly talented group in the Cougars, coach Neil knows that it will take a full team effort to find success in tonight's game.
"CEC has a full team of great players, we need to gameplan for everyone," the Cavaliers' head coach said.
The Cougars offence is led by their dynamic impact player, quarterback Dustin Pettigrew. His ability to make every throw while also being able to gain yardage with his legs makes him a major headache for opposing defences.
"He is an exceptional football player," the Cougars' head coach said. "Last year in the semi-final against Citadel he even played linebacker for us. He is a lights-out player, he's a quarterback who has every single skill you need a quarterback to have, plus he's just as tough as a two dollar steak."
Pettigrew's speed and his ability to keep a defence off balance will be something to look for in tonight's game. The Cavaliers' defensive front will need to stay disciplined if they want to contain him for an entire game.
"He's very fast," coach MacPhee said. "And if anything, we have to encourage him when he runs to protect himself and the ball a little better because he's always fighting for those extra yards and he doesn't shy away from contact at all."
The Cavaliers defensive line will be a major challenge for the Cougars' offence to handle, and coach Neil is looking for standouts Logan Neil and Sam Beck to have an major impact on defence tonight.
Preparing for this facet of Cole Harbour's game, the Cougars' coaching staff knows that the Cavaliers have some major difference makers on their defensive front who need to be blocked effectively in order to win.
"I really like their defensive line," the Cougars' head coach said. "They look like they really know how to eat up blocks and let those 'backers kind of fly around a little bit, so they are tough up front. They're definitely bigger than us on the line so we've got to be quick and we've got to get to our gaps."
The Cavaliers' defence have prepared to deploy a well-rounded attack in order make things uncomfortable for Pettigrew and company during tonight's game.
"Any defense needs to be multi-faceted, with constant pressure on the QB, yet good run stoppage, and effective coverage," the Cavaliers' head coach said. "We need to bring our 'A' game, and I think our coaching staff have done a good job of preparing the guys."
On offence, Cole Harbour will look to establish an efficient attack with the big guys up front paving the way.
"Getting the ball out fast, and effective blocking, for both the pass and run will be key," coach Neil said.
"I would say the Offensive Line always needs to step up in a big way. Without them, no team can progress."
There is confidence heading into tonight's game for both teams, as both are looking to keep their momentum going and to continue getting better every week.
With the way his team has been executing recently, coach Neil knows that the Cavaliers will put up a strong fight against CEC tonight.
"The Cougars are going to be a tough team to beat, but I think we can give them a good game," coach Neil said.
"When we execute plays and schemes correctly we are effective. Now we have to be consistent."
The Cougars' head coach will be looking to see more out of the offence in tonight's game, and one of the areas that needs to get going for CEC is the production from their offensive skill guys.
"We've got to find a couple ways to spring our playmakers," coach MacPhee said. "Right now they're getting tackled at the line of scrimmage just way too easily, so we're looking to spring a few guys."
Coach MacPhee is also looking for his team to clean up some mental errors as they move forward, and the Cougars' coaching staff is working on fine tuning the team's fundamentals and fine details for tonight's showdown in Cole Harbour.
"It's only the third game of the season, so what we need to focus on is just limiting the mistakes that we don't have to make," coach MacPhee said.
It is these fine details and crucial facets of the game that make the difference between a win and a loss, and the CEC Cougars know that playing smart football is the key to victory against Cole Harbour.
"You can't make yourselves bigger, stronger and faster at this point in the season but what we can do is not take the dumb penalties, make sure our shotgun snaps are good, our handoffs are good and just make sure we limit those mistakes right now."
"If we do that I'm feeling pretty confident going into this game."
We expect this to be a close and hard fought battle between two teams that are improving every single day and who are hungry for more.
We think the Cougars will come out on top, and we expect them to establish more offensive balance and to really sustain drives against the Cavaliers. Cougars quarterback Dustin Pettigrew will be under pressure a lot of the night, but with his ability to get out of trouble the Cavaliers' defence will find it hard to slow him down.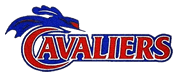 About Canadafootballchat.com
Canadafootballchat.com (CFC) is the number one national amateur football website (source: ComScore.com) and most respected source for high school and recruiting news in Canada.  CFCs mission is to promote players, coaches, administrators, teams, & leagues from coast to coast. Powered by 40+ local reporters, CFCs content driven network covers Canadian NCAA & CIS recruiting, and high school players & teams like no one else. 
About CFC Insider
The 'CFC Insider' section is for the fan, player, coach, parent, looking for MORE. The mission of this exclusive membership section is to give more recruiting news, exclusive rankings and multi-series stories as well as coach-player instructional videos. To become a CFC INSIDER member, CLICK HERE!
Advocating for football prospects one story at a time.