Sports broadcasting is a lucrative market for leagues. Could the CFL be set to enter into where it's long avoided? Read on to find out more. 
Is Canadian Football Safe from the Battle Between Sports Streaming Giants? 
Sports are to be consumed. They are now, as much as anything else, an entertainment product. It holds the attention of billions of people on the planet. As such, broadcasters want those eyeballs looking at their channels. Sports is a multi-billion industry, quickly approaching that half-a-trillion mark. The deals negotiated between leagues and broadcasters are increasing in price with every contract. There is the expectation that, at some point, there will be a plateau, a pinnacle. However, as of right now, the battle is fierce. 
Canadian football is a tradition. It's differences with American football is a point of pride for the culture but, also, for its product. It is happy with itself. There are talks of change though, especially with the XFL merger being discussed. Will it be dragged into the gold rush?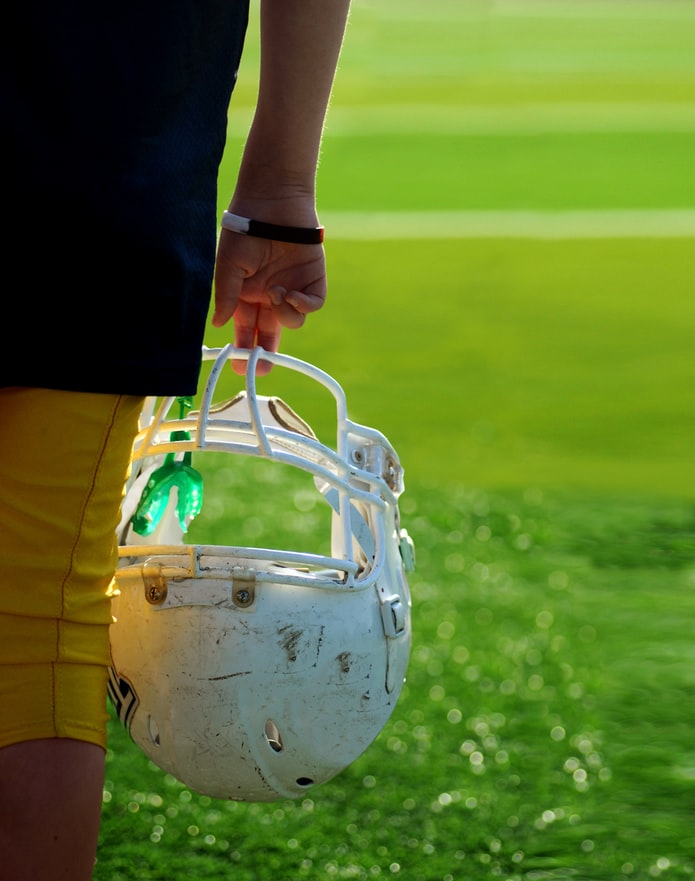 The Sports Broadcasting Landscape 
There are two somewhat arbitrary but key distinctions in sports broadcasting and coverage. There's the television channels and there's the digital streaming services. ESPN, CBS Sports, BeIN, Sky Sports, TSN, and Sportsnet are all examples of the former. These have long been home to pre-recorded and live sports shows and content for most of sport broadcasting history. Digital streaming services have appeared in the last decade as a rival to these institutions.  
Twitch has pioneered esports broadcasting, which is beginning to migrate to television channels. Major gaming titles like League of Legends and Counter Strike: Global Offensive have organised extensive competitive seasons and streamed the action on Twitch to hundreds of thousands of viewers. Online and in-person poker tournaments take place on Twitch too. The likes of GGPoker have dedicated channels of their own where they sponsor professionals to produce content for them and raise the profile of their own brand but, also, the game's. These platforms offer a variety of opportunities to spice up coverage – professionals themselves can host their games and interact directly with fans while playing – alongside the more traditional means. YouTube have hosted one-off games very occasionally – like European Soccer's Champions League final – but haven't engineered deals with traditional sports, only Activision Blizzard for rights to their esports titles. 
Not all of them have made the jump into sports. Netflix, for instance, doesn't seem particularly interested in deals for live sports, only sports documentaries – like their deal to show The Last Dance to everyone outside the U.S. Amazon are the only digital service to make that leap, and they've done so repeatedly across many sports but their prized product is the NFL's Thursday Night Football. The $1 billion deal is the largest ever completed with a digital service and a sports league. The other channels who have deals with the NFL rotate Super Bowl duties, but Amazon aren't involved in this, meaning they won't have the chance to broadcast a Tom Brady trophy lift live. 
Traditional TV channels still hold a prime position to negotiate and complete sports broadcasting deals. 
XFL Merger 
The CFL has been conservative with its TV deals. They had a deal agreed with TSN and RDS which was due to run out in 2021, but they agreed, ahead of that expiry date, to a new deal in 2019. The league appeared eager to renegotiate early, as opposed to waiting another year or two to gain better leverage and get a higher price. They didn't, despite the opportunity to organise multiple deals with new broadcasters. 
The merger with the XFL represents a huge moment for the CFL. Both are known for being exciting and high-octane sports, engineered to be played at a higher tempo than the NFL. If the merger does happen, there are worries that the CFL will compromise its values to adhere to being a different kind of league, a different kind of product. Experts suggest the CFL-XFL league could be worth upwards of $100 million per year in TV deals, which is over double what the CFL earns now. This merger will be when the CFL would enter the manic landscape of sports broadcasting deals. 
Advocating for football prospects one story at a time.