Like many other football players, Luca Brown grew up watching the game. It was a part of his weekly routine, though he never figured he would play, though that all changed when a friend of his convinced him to sign up.
"When I was little, I always liked to watch the game but when I was in fifth grade a friend of mine talked me into actually playing.  By sixth grade, I had joined the Vancouver Trojans," Brown said.
REGISTER NOW: CanadaFootballChat.com Tryout & Showcase
This article is for CFC Insiders only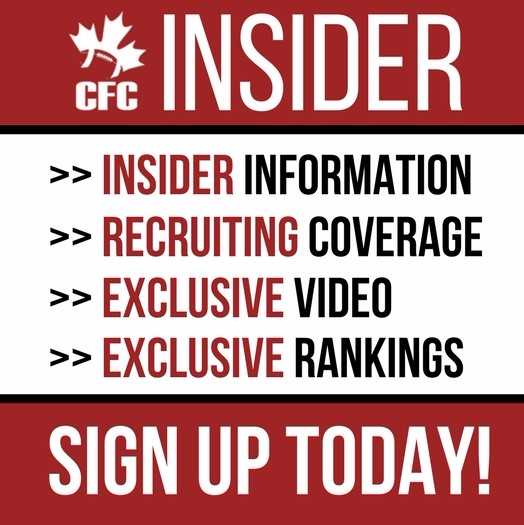 Advocating for football prospects one story at a time.