CEGEP offensive lineman joins RSEQ team's 2016 class.
The McGill Redmen has secured their first commitment for the 2016 CIS recruitment season.
Yordan Radev is the newest Redmen.  The 6'4, 340 pound lineman (centre/left tackle), who is a native of  Kazanluk, Stara Zagora, Bulgaria was courted by several CIS and NCAA schools including Sherbrooke, Concordia, Ottawa, Minnesota (NCAA Division 1), McMaster, Carleton, Queen's, Laval and Montreal.
Ultimately, the Redmen provided the best opportunity for Radev to excel on and off the field. Moreover, Radev didn't want to prolong the decision any further.
"I decided to commit as early as I did is the amount of attention that I got from all of the great organizations that honored me with their time and resources," explained the lineman of his decision.  "However, I wanted to concentrate on winning a BOL D'OR this year and thus decided to commit in order focus my efforts and attention on training and helping my teammates."
"The reason I chose McGill as the next step in my academic and athletic career is their world-renowned academia as well as a new athletic staff which after meeting then, I felt they could will restore the Redmen program back to its former glory (winning the first football game ever against Harvard). I am excited to see who I would be playing with once I make it over to McGill as I believe the new coaching staff provides a great atmosphere for young players such as myself to make their way onto the CIS playing field and really stand out."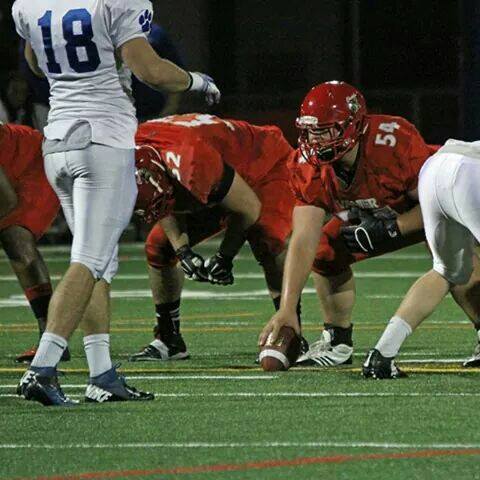 This fall, Radev will play his final season with CEGEP Division 1's Vanier Cheetahs.  During his time there, the lineman has received several honours including Student-Athlete Award (Radev has an 80 plus average), Offensive Lineman MVP as well as Captain.  At Vanier, he has been pursuing studies in Pure and Applied Sciences.
Previous to the Cheetahs, Radev suited up for Saint-Laurent Spartans.
(twitter: http://twitter.com/vohra_ameeta)
Advocating for football prospects one story at a time.