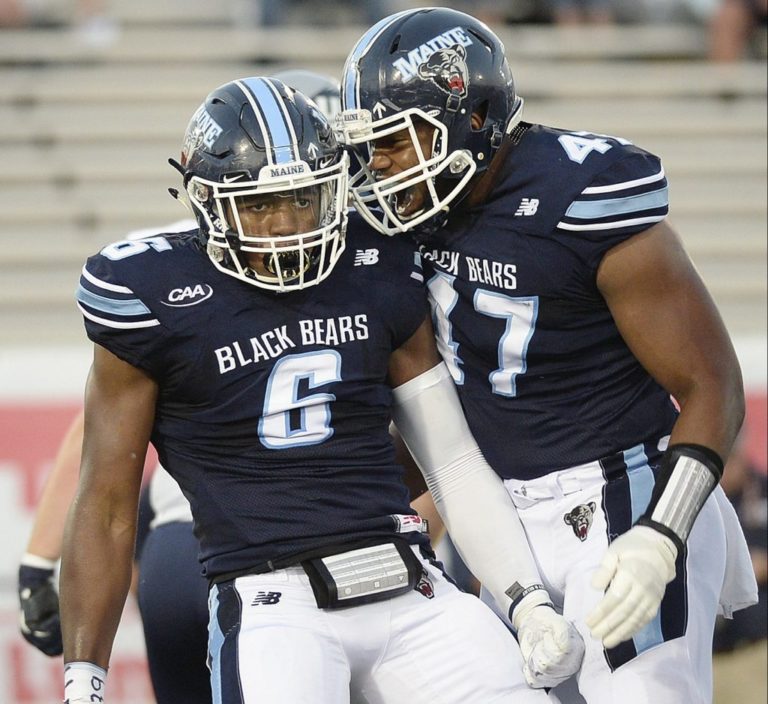 We welcome you back to our Path to the Draft series with its 15th installment. In this series, we highlight draft-eligible prospects and give a rundown of their performance in the 2020 season, a draft projection, and an analysis of their strengths and weaknesses as players.
Deshawn Stevens
Position: LB/DE
School: Maine
Ht/Wt: 6'2", 255lbs
Class: RS SR
CFC100/60 Ranking: CFC100 2016 #12
CFC40 1st Edition Ranking: #15
Deshawn Stevens is a preseason All-American coming into the FCS spring football season. The Maine team captain missed last year as he tore his Achilles in the season opener, but in 2018 he was the team's defensive MVP. In 2018, he was an All-CAA performer with 120 tackles (17 for loss), 9 sacks, two forced fumbles, a fumble recovery, 2 pass breakups, and a pick through 14 games, leading the Black Bears all the way to the FCS semifinals.
Advocating for football prospects one story at a time.