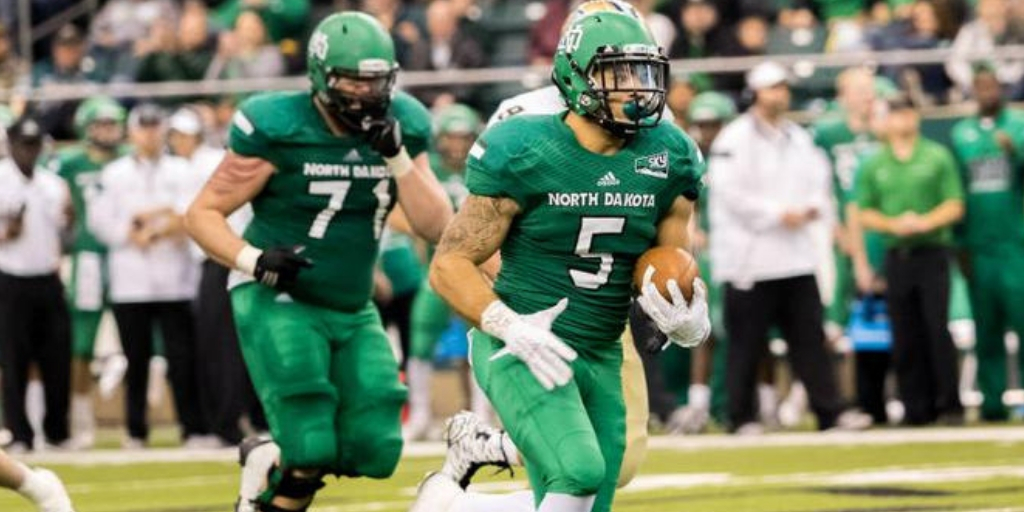 The CFL Draft in May is quickly approaching, and this is the second year CFC100 ranked prospects are eligible to be selected by professional teams across the country. In the December Edition of the CFL Scouting Bureau's Top 20 Rankings, 14 of the players were members of the CFC100 heading into university. We'll be preparing for the big day by breaking down their journey's to the next level from high school to the national stage.
Today we take a look at CFC100 RB Brady Oliveira out of North Dakota, who's one of the greatest high school running backs Manitoba has ever seen.
"Standing at 5'10", 220lbs, Oliveria is your classic workhorse in the backfield, and he's perfectly suited to be an every down back in the CFL … If you look at recent Canadian stars like Jon Cornish or Andrew Harris, Oliveira is built in the exact same mold, and I can picture him having a similar career trajectory."
Advocating for football prospects one story at a time.