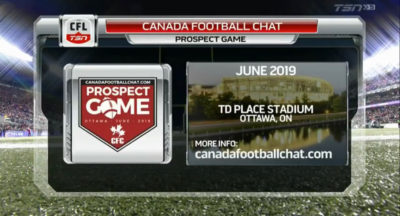 Did you miss the big announcement live on TSN? … We're taking amateur football to the national stage! Head over to our new independent site to learn more about the Canadafootballchat.com Prospect Game broadcast by TSN – We look forward to meeting the brightest talent from around the country on our road to TD Place Stadium.
We have seen a semifinal round this exciting for some time. Both divisions in the B.C high school football league will be putting it all on the line for the chance to be one of two remaining and go for the gold after this weekend and claim the provincial championship title.
Robert Bateman will be taking on Holy Cross and John Barsby and Vernon will face each other in the AA division. CFC50 No. 24 Mount Doug will have a tough one against undefeated CFC50 No. 10 Vancouver College, while we have a rematch of last year's provincial final in CFC50 No. 16 Terry Fox versus CFC50 No. 26 New Westminster.
All of the matchups are worth getting down to B.C Place to watch. Get in the car, bus, or train and come down to support the teams. Trust us, you won't be disappointed.
Let's break it down….
Advocating for football prospects one story at a time.