ATH Reece Wyke
Class of 2020
Ht:Wt: 5'7/160lbs
Team: River East Kodiaks (MB)
Why do you wear # X (jersey number)? If you could change your number what would it be?
I wear #1 in football because I feel like if you're wearing that number, you have to be a baller and prove that you deserve to wear it. I also feel like its the sauciest number it just looks cool.
If you could wear any type/kind of swag what would it be and why?
When I play, I usually wear an arm sleeve on my left arm and two bicep bands on the other. I wear it because it just kind of my way of standing out a little more. I also wear a towel to keep my hands dry. If I could wear anything though, it would be a tinted visor and my backplate out but the refs in our league don't allow either.
This article is for CFC Insiders only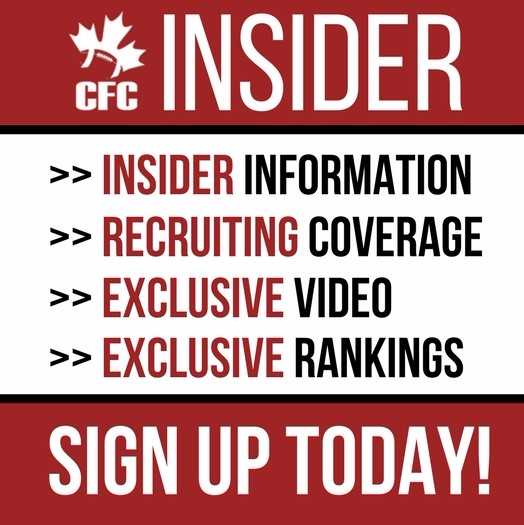 Advocating for football prospects one story at a time.