From the class of 2022, quarterback for the Grant Park Pirates in Winnipeg, Manitoba, Solomon Bond has high expectations and at 6'0″ and 200lbs, this young pivot answered us candidly and gave an update since we first spoke with him.
Why do you wear # X (jersey number)? If you could change your number what would it be?
I wear 26 because I started as a running back than converted into a quarterback. Saquon Barkley was my favourite player that is why I chose 26. I like how explosive he is and the energy he brings.
If you could wear any type/kind of swag what would it be and why?
Just keep it clean and simple.
https://twitter.com/chatfootball/status/1143670247339319296?s=20
This article is for CFC Insiders only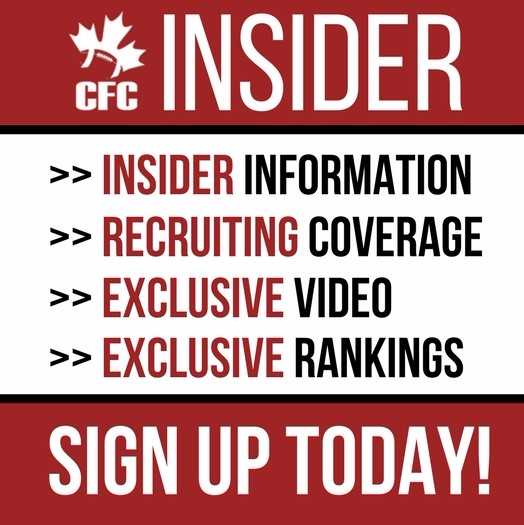 Advocating for football prospects one story at a time.