Tieman Braun of the Centennial Chargers in Saskatoon, Saskatchewan is in his junior year hoping to make an impact this year and repeat their championship run of 2018. The 6'0″ 170lbs receiver gave us an update on his progress plus a few other tidbits.
Why do you wear # X (jersey number)? If you could change your number what would it be?
I wear the number 6 because that is the amount of points I want to score every play. Every time I am on the field, I want to score a touchdown.
If you could wear any type/kind of swag what would it be and why?
Every game I wear a arm sleeve on my left arm and a visor on my helmet. I also often wear a leg sleeve on my left leg, bicep bands either on my right arm or right calf, and medium length socks.
This article is for CFC Insiders only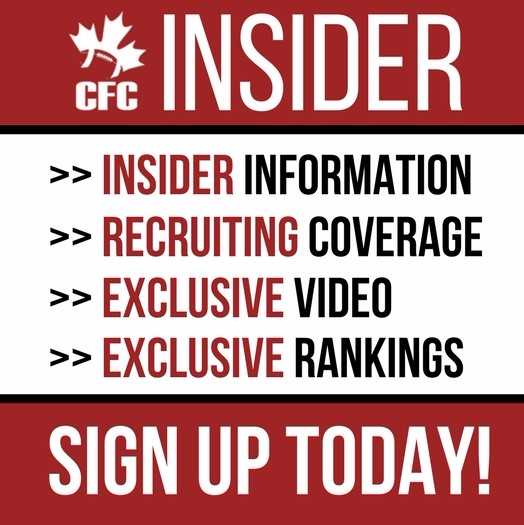 Advocating for football prospects one story at a time.