Burlington linebacker joins OUA team's 2016 class
Dominic Ciraco is headed to Kingston to commence his CIS career.
The 6'1, 225 pound linebacker from Burlington, Ontario signed with Queen's Gaels.  Ciraco will join the team for the 2016 OUA season.
Ultimately, there were several reasons why he chose the Gaels.  One of those factors was the ease he felt during his visit to the campus.
"I felt at home there," expressed the defensive standout.  "Queen's has a beautiful campus and the coaches made me feel very comfortable with them and the way they run their program."
Academics played a signifcant role in his decision.
"I would be going to the best Commerce program in the country and that will help me get a great job in the future," added Ciraco.
Furthermore, the linebacker was impressed with the recent strides the Gaels have taken to position themselves as a contender in both the OUA and CIS.
"I also choose it because I believe the football program at Queen's is growing," said Ciraco.  "Queen's in my opinion is putting everything in place to be a championship team in the next four years."
"With the investment in their new stadium and how they are building their program I believe their team will be great for years to come."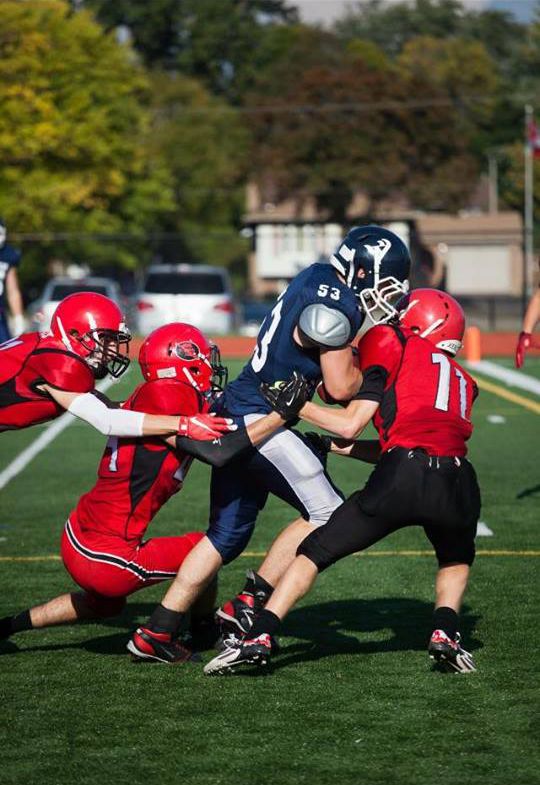 The linebacker is currently completing his season with the Burlington Stampeders of the Ontario Football Conference (OFC). Additionally, he completed his career with Assumption Crusaders of the Halton Secondary School Athletic Association (HSSAA).
Ciraco's most recent testing is as follows: 4.78 laser 40, 12 reps at 225 bench, 345 for 5 front squat and 405 for 3 back squat.
With the great depth at his position, Ciraco is looking forward to the competitive battle that awaits him at his new gridiron home.
"I will be playing behind some of the best linebackers in the country who are only going into their third years which will help me grow as a player and truly make me fight for a spot to dress," commented Ciraco.
(twitter: http://twitter.com/vohra_ameeta)
Advocating for football prospects one story at a time.