Ishe Matanga is a 5'10", 210lbs running back out of CFC50 Vincent Massey in Manitoba. He's only going into his fourth year playing the game, spending one year with the Fort Garry Lions of the MMFL (Manitoba Minor Football League) before joining the Trojans high school program.
"The CFC Prospect Game tryouts were the first time I ever did a combine, so it definitely showed me what I need to improve on. When I found out I had made the team, I was ecstatic and excited for the opportunity to showcase my talents."
VIEW CFC PROSPECT GAME FINAL ROSTERS
PURCHASE TICKETS FOR THE CFC PROSPECT GAME
CFC PROSPECT GAME PROFILES 
This article is for CFC Insiders only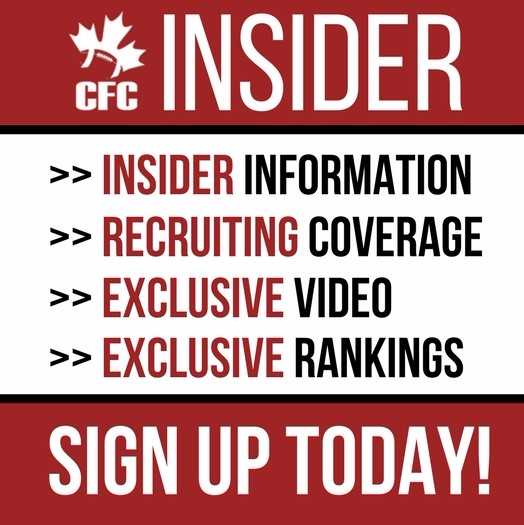 Advocating for football prospects one story at a time.