Following in his brother's footsteps, Alex Blizzard out of Hampton in New Brunswick is looking to take his game to the next level. Brad Blizzard is entering his second year at Mount Allison, but if the younger Blizzard has it his way, by 2022 they'll both be playing university football.
RELATED CONTENT: NOMINATE an athlete for a player profile article
This article is for CFC Insiders only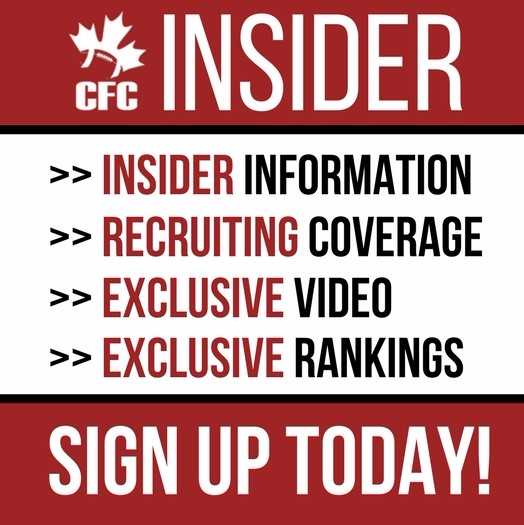 Advocating for football prospects one story at a time.
Tags:
#PROSPECT
,
Alex Blizzard
,
American
,
Analysis
,
Canadian
,
cfc_insider
,
CFC100
,
CFC150
,
CFC27
,
CFC50
,
CFC60
,
CFL
,
football
,
Hampton
,
High School
,
NCAA
,
New Brunswick
,
NFL
,
profile
,
receiver
,
Recruiting
,
reports
,
scouting
,
U Sports