It can be rare to find a receiver who doesn't love the spotlight. Receiver Joshua Caverly appreciates Jarvis Landry of the Chicago Browns, for this very reason. "Because he always performs even though his name is not always in the spotlight," Caverly said. 
Don't mistake humility for meekness, though, this quiet individual off the field says when he's on the turf he comes out of his shell.
RELATED CONTENT: Did you hear about the CFC Prospect Game on TSN? Watch it HERE
This article is for CFC Insiders only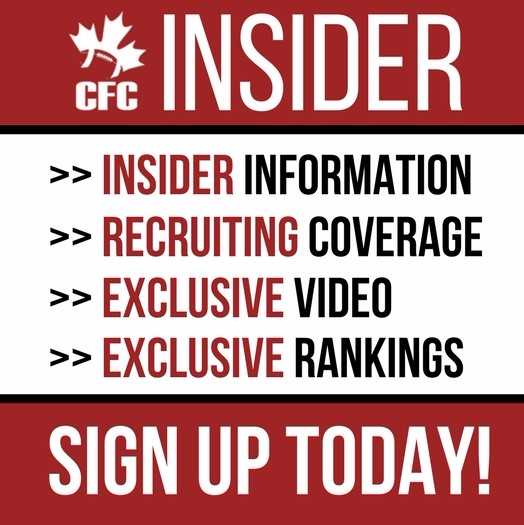 Advocating for football prospects one story at a time.