CFC 100 Chan DeCiman completed nine passes in 14 attempts for 148 yards, three passing touchdowns and a rushing touchdown as CFC#3 Leboldus Golden Suns cruised to a 49-6 victory over the Riffel Rebels.
Polis Koko tallied three majors, including one on a kickoff return, for the Golden Suns.  Jamal Hooker scored a touchdown and racked up 164 yards on 10 carries for the victors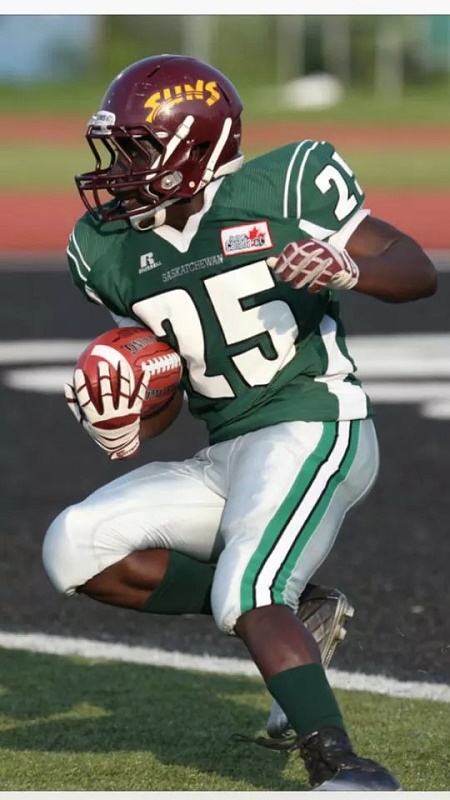 Moreover, CFC 100 Kade Belyk and Terrell Mildenberger (40 yards on two receptions) each had a touchdown for the Golden Suns.
After four games, Nick Dheilly leads the way on defense with 14 tackles, an interception and a quarterback sack.
In this game, the Golden Suns racked up 457 yards and only coughed up 58 yards to the Rebels. So far this season, the team has amassed 251 points in four games (average of 50.2 points per game.) and has surrendered only 19 points to opponents (average of 3.8 points per game).
CFC # 3 Golden Suns will now battle rivals CFC # 16 Campbell Tartans on Friday October 3rd, 2014.  Kickoff is 7:30PM.
Advocating for football prospects one story at a time.