Defensive lineman joins OUA team's 2016 class
Dewan Soyer had chosen where he will spend the CIS leg of his gridiron career.
Recently, the 6'1, 280 pound defensive lineman (tackle) committed to the Guelph Gryphons.  Soyer will join the team for the 2016 OUA season.
Overall, the OUA school had the perfect academic and gridiron combination he was seeking.
"The reason why I chose Guelph, was their unbelievable academic support, unlimited resources and of course the great football program," elaborated Soyer.  "Out of all the schools I spoke to, Guelph was the one I felt most at home."
"There was a great connection with the head coach and defensive coach. They live by a strict policy "school first then football" , which is very important. They showed much honestly on where the depth chart lies and where i would be able to contribute . Academically, they offer the program that i wanted and it seemed like a no brainer."
Soyer, who is a native of Montreal, Quebec, moved to Hamilton, Ontario three years ago.  Once he arrived, he suited up for Westdale Warriors of the Hamilton-Wentworth Intercollegiate Athletic Association (HWIAA).  In 2015, the Warriors went on a 7-1 campaign en route to winning the OFSAA Northern Bowl.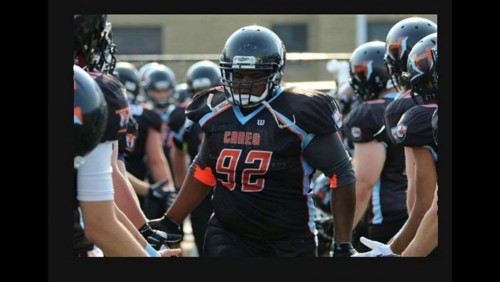 Furthemore, Soyer also played for the Hamilton Hurricanes of the Ontario Football Conference (OFC).
Now with his decision made, the offensive lineman is ecstatic about contributing to the Gryphons continued success.
"As a first year, I plan on making an early impact at the next level," added Soyer.
(twitter: http://twitter.com/vohra_ameeta)
Advocating for football prospects one story at a time.