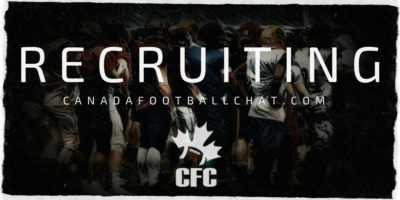 Commits, commits, commits. CFC will do our best to provide you with a synopsis of all the hustle and bustle of the 2018 recruiting season. The following is a look of each conference's recent recruiting highlights plus official visits, and other program and coaching changes that may occur.
Recruiting highlights:
McMaster announces 2018 class
Queen's going hard to the end, add four
Canada West announces 2018 schedule
CLICK HERE for U Sports Commits page
CLICK HERE for U Sports Recruiting Analysis (by team)
Advocating for football prospects one story at a time.