Commits, commits, commits. CFC will do our best to provide you with a synopsis of all the hustle and bustle of the 2019 recruiting season. The following is a look of each conference's recent recruiting highlights plus official visits, and other program and coaching changes that may occur.
Recruiting highlights:
Carleton scores with CFC100 quarterback
MTA shows no signs of slowing down
Multiple transfers, two big time CFC100s
Click here for CFC100/CFC60 player RANKINGS – Class 2019, 2020, 2021 & June edition
Click here for the CFC27 U Sports recruiting class RANKINGS
Click here for 2019 U Sports Commits

For all your recruiting and player news, we've got you covered with the most in-depth analysis and insider information you'll find in Canada.
As a CFC INSIDER member, you will have access to:
Become a CFC Insider MEMBER today!
[button link="https://canadafootballchat.com/cfc-memberships/" icon="check" bg_color="#ac2a29″]SUBSCRIBE NOW[/button]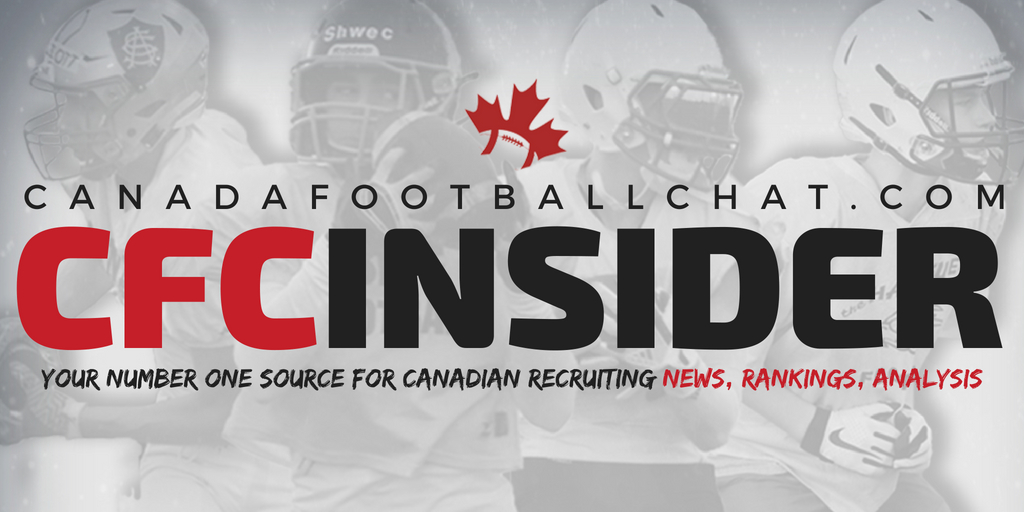 Advocating for football prospects one story at a time.