Each week we will breakdown the latest CFC100s and CFC60s who received NCAA offers down south. Today we feature CFC100s Nolan Ulm, Justin Stevens, Peter Kemeni, CFC60s Malick Meiga, Etienne Amiot, Moustapha Fall and Jez Janvier. You can click on each prospect graphic to go directly to their NCAA Scouting Report including their highlight film.

Offer: Toledo
Total: 1
It was a breakthrough week for CFC100 Nolan Ulm out of Kelowna S.S, who received his first NCAA offer from Toledo. The 6'3″, 200lbs receiver recently participated at the CFC Prospect Game in Ottawa, and was identified by Tracking Football as one of the top athletes at the event, which no doubt helped lead to this offer in the long run. Toledo were first to the pole, but they likely won't be the last with Ulm also talking with Stanford, North Dakota, Montana, Columbia and Simon Fraser at the NCAA level, plus he's got plenty of interest in U Sports. Same can be said for the Rockets, who may not nail down every target, but with nine offers for Canadians on the board, they're bound to convince somebody to take the leap of faith.
This article is for CFC Insiders only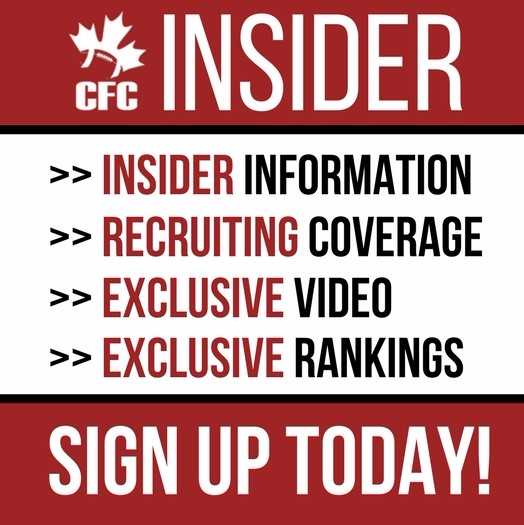 Advocating for football prospects one story at a time.