Hamilton linebacker joins OUA team's 2016 class
Cody Ricottone is returning to his home province to play in the CIS.
Recently, the 6'2, 225 pound linebacker from Hamilton, Ontario signed with the York Lions.  Ricottone will join the team for the 2016 OUA season.
Overall, the combination of academics and football were ideal for the defensive standout.  Additionally, the chance to reunite with family was too good of an offer to pass up.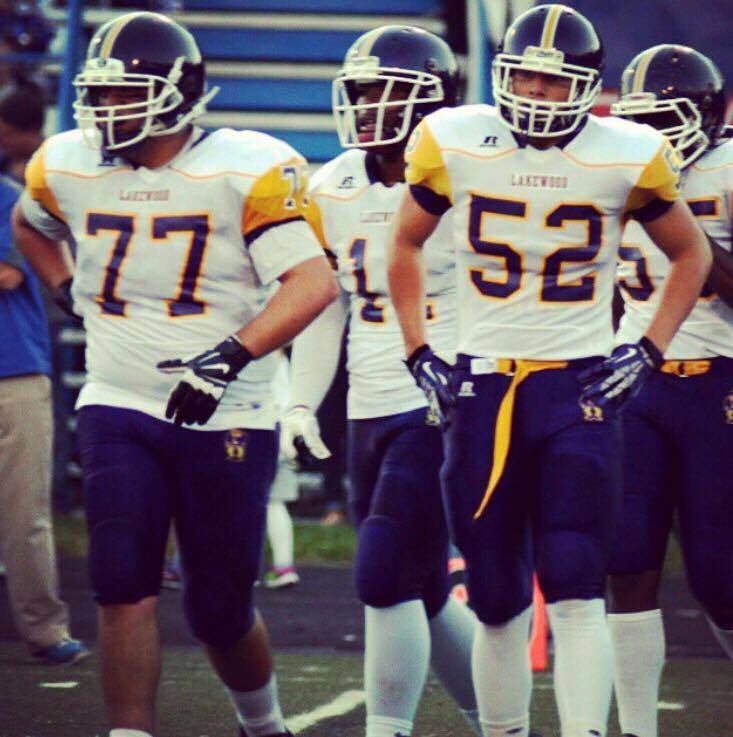 "Academically, their business program is second to none and I am excited to further my academic career here," elaborated Ricottone of his commitment.  "On the football side of things, I'm excited to learn from this coaching staff and develop more as a player."
"Finally, I have been playing football with my older brother Joey Ricottone (receiver at York) since I was five years old. The last time we were on the field together was our OFSAA appearance at Westdale in November 2013. I am very excited to be able to play with him again, and to have a guy who has been there and knows what it takes to be successful is huge for me."
Ricottone transfers over from NCAA Division 2 team, Notre Dame Falcons where he registered 102 tackles in 10 games.  Previous to the Falcons, the linebacker suited up for the Westdale Warriors of the Hamilton Wentworth Intercollegiate Athletic Association (HWIAA). In three seasons with the Warriors, he helped the team win the Southern Ontario Secondary Schools Associaton (SOSSA) Championship and an appearance in the OFSAA Bowl in 2013.
Moreover, Ricottone played for Lakewood Rangers during his gridiron career.
(twitter: http://twitter.com/vohra_ameeta)
Advocating for football prospects one story at a time.