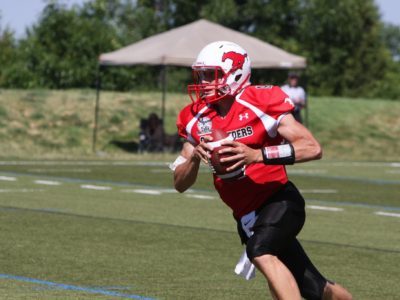 Connor Irwin-Lewis, quarterback from T.A Blakelock in Burlington, Ontario recently made the CFC100 2018 Top Prospects list (1st Ed.). In 2016, Connor threw 14 passing touchdowns, and rushed for 11.
"The thing that I love about the Quarterback position is that, it gives me all the leadership opportunities that the sport offers," mentioned Connor. "As well it is the most mentally challenging position to play, which allows me to learn about the game."
Advocating for football prospects one story at a time.