CURRENT TOTAL: 1 NCAA OFFERS
FPC ALUMNI/CFC100 Combine
CFC100 Cade Cote is a 6'3″, 215lbs athlete out of CFC50 Terry Fox in British Columbia. He currently has CFC10 Clarkson Football North listed on his Twitter account, so we should get the chance to watch Cote compete against American high school competition on a regular basis this season. It shouldn't take long to get acclimated after racking up 27 tackles, 659 total yards, and seven touchdowns in six games with the Ravens in 2018. Cote participated in the Fox 40 Prospect Challenge and CFC100 Combine, where he dazzled the scouts with his 4.6 40 yard dash.
This article is for CFC Insiders only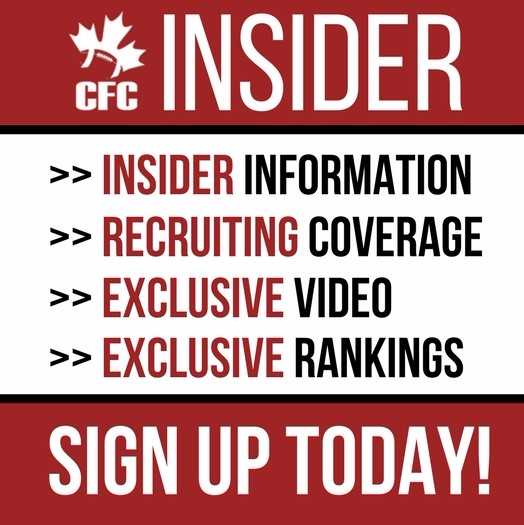 Advocating for football prospects one story at a time.