CURRENT TOTAL: 1 NCAA OFFER
CFC100 Trey O'Brien is a 6'3", 270lbs defensive lineman out of CFC10 St. Joseph's Football North. He originally hails from Ottawa, and first hopped on our scouts radar at the Fox 40 Prospect Challenge in 2016. The Class of 2021 prospect currently plays a full American schedule with Football North, and caught the selection committee's attention in Montreal at the CFC Prospect Game Tryouts where he dominated the 1v1 portion, and registered the second best power ball toss. O'Brien was eventually selected for the inaugural CFC Prospect Game, and received his first NCAA offer from UMass on June 27th.
This article is for CFC Insiders only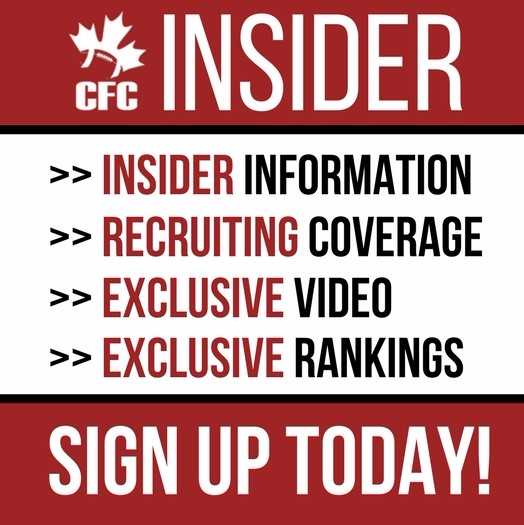 Advocating for football prospects one story at a time.
Tags:
cfc_insider
,
CFC100
,
Football North
,
High School
,
NCAA
,
O'Brien
,
Offer
,
Offers
,
Rankings
,
Recruiting
,
scouting
,
scouts
,
St. Joseph's
,
Trey
,
U Sports