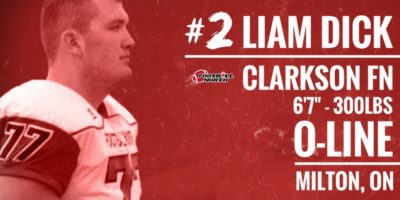 Ask and you shall receive. After a dry spell in the offer market, CFC100 Liam Dick out of Clarkson Football North picked up the slack with an opportunity to play for one the newest FBS programs. He now has eight NCAA DI offers on the board.
"Had the opportunity to meet the staff and have a tour. Was impressed with the school and everything that it had to offer."
Advocating for football prospects one story at a time.