CURRENT TOTAL: 2 NCAA OFFERS
FPC Alumni – CFC Prospect Game Athlete
CFC100 Nolan Ulm is a 6'2", 195lbs receiver out of Kelowna SS in B.C, and recently participated at the CFC Prospect Game where he was identified by CFC partner Tracking Football as one of the top athletes in Ottawa. He also participated at the Fox 40 Prospect Game in 2019 where he won MVP honours, and was named to the CFC All-Canadian Team last season. Going into the CFC Prospect Game he had interest from Stanford, North Dakota, Montana, Columnia, Simon Fraser, Alberta, Carleton, Guelph, Western, Queen's, York and McGill. Ulm received his first U Sports offer from Ottawa on June 7th, and first NCAA offer from Toledo on June 13th.
This article is for CFC Insiders only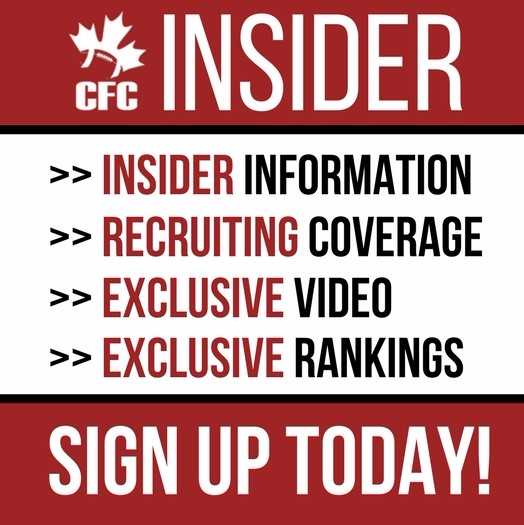 Advocating for football prospects one story at a time.