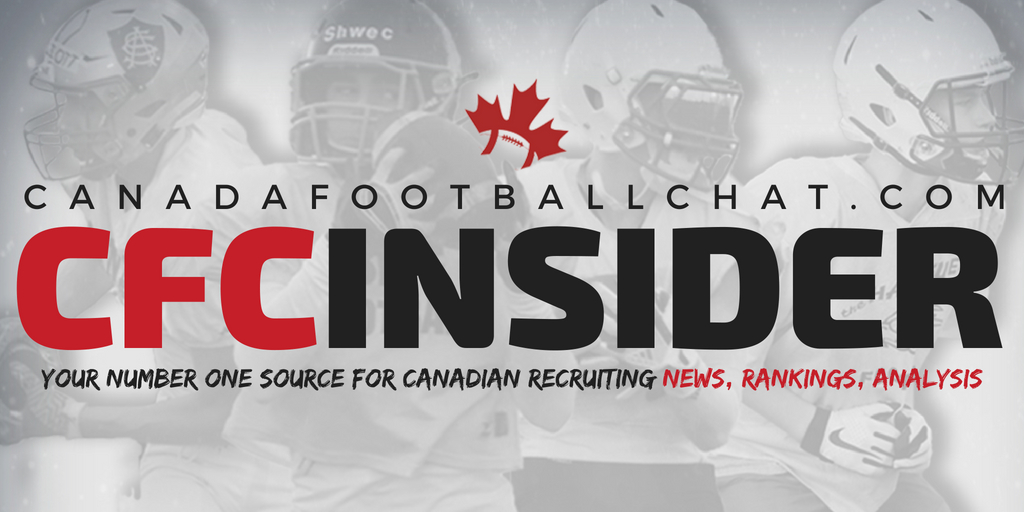 For all your recruiting and player news, we've got you covered with the most in-depth analysis and insider information you'll find in Canada.
As a CFC INSIDER member, you will have access to:
Become a CFC Insider MEMBER today!
[button link="https://canadafootballchat.com/cfc-memberships/" icon="check" bg_color="#ac2a29″]SUBSCRIBE NOW[/button]
It's that time of year again when canadafootballchat.com (CFC) ranks all 27 U Sport program's recruiting classes. Every week, CFC will be updating total points and average points per player. All U Sport teams are fully up to date with the U Sport Commits page.
Want to see where everyone else sits? Become a CFC Insider today to view all 27 U Sport teams and where their recruiting efforts place them.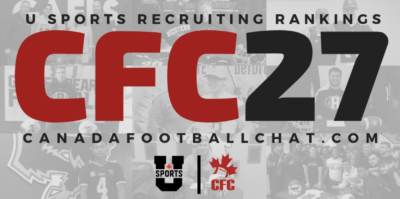 The blackout period has past and recruiting has hit the ground in full force. You'll find that some programs are already finished their recruiting as they either had very good classes the past few years and didn't need to stock the cupboards too much, or they have targeted exactly who they wanted and have landed those commits.
However, for other programs (as far as we know), are still hot on the trail. As per the last update of the CFC27 ranking, Montreal, Laval and UofA have claimed numbers 1-3 for total rankings, with UofR and McGill rounding out spots 4 and 5 respectively.
When we take a look at the average points per player, Laval takes the lead over Montreal with 7 CFC100/CFC60 and 41.25 points per average. Montreal has also landed top end talent with 8 CFC100/CFC60s and averages 37.25 points per player. Saskatchewan and Manitoba sit in the middle with multiple CFC100 players. Carleton rounds out the fifth spot with 30 points per player on average.
Some teams have yet to disclose their commits and thus they are not represented on our U Sports commits pages due to this. We encourage all programs and athletes to let us know when they have a commitment so that we can add it to the big board.
*note: Because this is a 'live' list, the below ranking may not reflect the description above due to the week to week change.  
TOTAL POINTS:
| # | Team | Commits | CFC 100/60 | Total |
| --- | --- | --- | --- | --- |
| 1 | Regina | 43 | 9 | 982 |
| 2 | Laval | 26 | 9 | 916 |
| 3 | Carleton | 32 | 7 | 892 |
| 4 | Queen's | 35 | 8 | 810 |
| 5 | McMaster | 37 | 10 | 799 |