[1] CFC50 ST. JOAN OF ARC KNIGHTS (7-0) {CSASC}      vs.       [1] CFC50 NANTYR SHORES TRITONS (9-0) {SCAA}
It's 'been there done that' vs. 'the new kids on the block.'
But that's about the only thing that separates the 7-0 CFC50 St. Joan of Arc Knights and the 9-0 CFC50 Nantyr Shores Tritons ahead of today's winner-take-all GBSSA Final.
The two teams went a perfect 16-0 through the regular season and playoffs en route to capturing their league championships last week, and now they'll battle it out for the right to represent the Gerogian Bay Secondary Schools Association (GBSSA) at the OFSAA Bowl Festival in Hamilton on November 27 against the representative from the Eastern Ontario Secondary School Athletics Association (EOSSAA) in the National Capital Bowl.
The Knights have outscored opponents 314-14 in running roughshod over the Catholic School Athletics of Simcoe County (CSASC) this season, while the Tritons haven't done too shabby themselves, piling up 283 points on their opponents and allowing just 35 in winning the Simcoe County Athletics Association (SCAA) title.
JOA has played just a single game since September 26, after receiving a bye right from the regular season to the 'AAA' CSASC Final, which they won convincingly over the St. Theresa's Thunder, 38-8. It has taken Nantyr slightly more to get to this point, but they've gotten here just as easily. A 1-0 forfeited win over Collingwood in the quarters moved them on to the semi-final, where they silenced a solid Barrie North Vikings team in a 20-0 victory, before completely dominating a Bear Creek Kodiaks team that came in winners of six in a row, 38-0, in the SCAA Championship.
Now, we are here. Two teams; one game; one winner – with so much on the line.
Both the Tritons and the Knights know they are getting ready for their biggest test of the season. There is a mutual respect between the two teams, which just goes to show how good both programs are.
"JOA is a really good team with a good balance of players on both sides of the ball," said Tritons' coach Jeff Rosar. "[They] also has one of the best coaching staffs in the County."
"We know that they're gonna come out firing tomorrow and we're gonna have to match their intensity if we wanna compete in this game," added Knights' quarterback Justin Winn.
This is, of course – with the Public and Catholic schools playing in different leagues – the first time these two teams will face off this season. In fact, it's the first time they will see each other since the Boards separated prior to the 2015 season.
Both squads admit it isn't easy playing a team for the first time this late in a season – especially with so much riding on the game's outcome.
"I think it will be tough, but it will be tough for both teams," Winn said, "so whoever makes the best adjustments and does it the quickest will definitely have the upper hand."
Rosar agrees: "Certainly," he said when asked if there's a bigger challenge having not seen a team before. "Everything's at stake, [and] it is extremely hard to play a team you haven't faced or seen all season.
"However, we feel confident that [we] will make the necessary adjustments and get the outcome we want."
As we mentioned, the Knights have been here before – many times. This is their sixth straight appearance in the pre-OFSAA parade. They have won 46 of their last 47 league-sanctioned contests over the last six seasons, with their only defeat coming last year – in this very game – 21-15, at the hands of the Bear Creek Kodiaks.
They will not let a repeat of last year happen this time around: "We're all fired up," Winn said on how his team is using the motivation of last year's crushing defeat to power them through this game. "Losing that game has been personally in my head for a year and with both the junior and senior teams losing in [the GBSSA Final] last year, everyone has a chip on their shoulder.
"It would mean everything to us [to advance to OFSAA], especially for the graduating players on our team," he continued. "Guys like [defensive back] Kayden Peters, who have put 5 solid years into this program, just fuel the fire even more because none of us want to let guys like that down in their final season wearing the grey and blue."
On the other hand, Nantyr haven't been here since 2003, where they were unable to finish the deal. They're looking to write a different story this time around, and advance to their first OFSAA Bowl in school history.
"Anytime you go to your first OFSAA in any sport it's a big deal," Rosar said on what it would mean to re-scribe their GBSSA script. "The fact we are the only high school within the township of Innisfil it makes it a bigger deal."
It's not completely unfamiliar territory for the Tritons, however. Much of their roster advanced to the GBSSA Final in 2014 and 2015. They eked out a surprising 15-14 victory over the undefeated Kodiaks in 2014, before being surprised themselves in 2015, losing 20-6 to the Barrie North Vikings in what was their lone loss of that season.
Now, two years older, two years smarter, a couple inches taller and a few pounds heavier, they're using the experience gained in those two games, as well as the loss in the SCAA Final last season, to help them prepare for another win-or-go-home showdown.
"The 2015 GB Championship was special and we will never forget it," Rosar recalled, "[but] the veterans on our team also [don't] forget what it felt like to lose last year [in the SCAA Final], and I think that is keeping them hungrier for this championship game."
All season long, it has been the special teams that has jumpstarted the entire Tritons' team – especially its offence; conversely, a lack of discipline – taking ill-advised penalties at inopportune times – has plagued them at times this season. It's not surprising those two things have been the focus at practice this week, along with emphasizing the fundamentals, ahead of the biggest game in the program's history.
"Discipline and special teams has been our focus all week," their offensive coordinator said. "[That said], we have been going back to basics – hard tackling drills and hitting the sled have been the first 20 minutes of every practice this week.
It was much of the same tune from Rosar when asked how his team will come out on top.
"Discipline, special teams and field position will be key," he said. "Of course taking care of the ball and not turning it over is also important to us."
Despite their perfect record and +300 point-differential, it could be argued Joan of Arc is the underdog in this game, simply because Nantyr has faced much stronger competition. But the Knights are turning a blind eye to the thoughts of their skeptics. They are only focussed on playing their game and coming out with another 'W.'
"We're not worried about what people are saying," Winn said. "Our team has worked hard every day and we know what this team is capable of. We can't control who we play but we can control the effort we put in to this team."
In fact, they see their vast experience competing in big games as something that gives them a leg up on the Tritons, believing it will help them overcome the inevitable adversity they will encounter.
"It's huge," Winn said, commenting on the importance of his team's veteran experience playing in games of this magnitude. "We know not everything is going to go perfect so we can't get down on ourselves if something [bad] does [happen] because momentum can switch at any moment in championship games."
Along with many of their players, the Tritons' coaching staff has also never been to a GB final, but you would think they've been here each of the last twenty years with how they're approaching the game.
"The hay is in the barn and we are ready to play this game!" Rosar exclaimed.
Another layer to the experience the Knights have playing in games like this is: they know how to prepare. They know it all comes down to this; they no there could be no 'tomorrow.'
"I don't think a message was really needed for this game," Winn said. "We all know what's at stake and this is what [we've] been working towards all year. We've made a few slight adjustments but for the most part we're confident in our team that we have what it takes to win."
Kickoff is slated for 2:00 this afternoon at J.C. Massie Field on the Barrie campus of Georgian College.
The Fox 40 Prospect Challenge (FPC) is a series of elite showcase games that feature the best tackle football players from across Canada aged 12-19 years. Tournaments are played in Central Canada (ON) and the West Coast (BC).
For more information CLICK HERE
CLICK HERE FOR #CFCFPC FACEBOOK PAGE – ONTARIO (CENTRAL)
CLICK HERE FOR #CFCFPC FACEBOOK PAGE – BC (WEST COAST)
GET REGISTERED! GET COACHED! GET RANKED!
[button type="link" link="https://www.canadafootballchat.com/fpc-tryout-signup/" size="btn-lg" variation="btn-success" block="btn-block"]"I'm In" – Click Here to Register for Fox PC 2017-18[/button]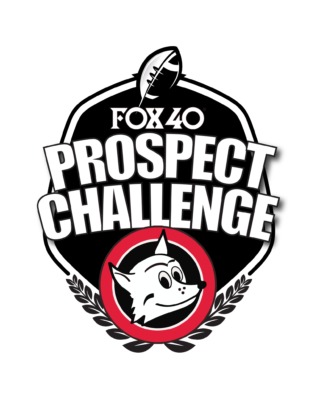 Advocating for football prospects one story at a time.