The #CFC50 No. 46 Tantramar Titans are set to square off against the Bernice MacNaughton Highlanders this Friday evening in Moncton, New Brunswick. The Titans will be on the road in Moncton once again, with this week 2 NBHSFL matchup taking place on the Highlander's McKenna Field.
Coming off their convincing 40-14 victory against the Harrison Trimble Trojans, the Tantramar Titans have gotten off to a hot start on offence this season.
Facing the kind of explosive juggernaut at running back that is every defensive coach's nightmare, and the blockers in front of him who are playing at an all-star level, the Highlanders are facing an incredibly tough challenge against Tantramar.
Legendary head coach, Ed Wasson, has been leading the Highlanders since 2002, and while the MacNaughton football program has certainly seen better days, there is an opportunity this season to truly build and develop the team as the season moves along.
Coming off a 47-0 loss to Odyssee, the Highlanders are looking to fix their mistakes and start progressing together as a team. With an inexperienced roster and some injuries hampering practice time, the Highlanders will have to play mistake-free football in order to slow down the Titans' ferocious offence.
Coach Wasson knows the value of watching a group of players develop over the course of a season, and with a roster full of young athletes (including a rookie at quarterback), the Highlanders will need to grow together as a team and improve their fundamentals every single day.
"We are very young this year and there is a lot of potential for us to get better as the season progresses," coach Wasson said.
"We want to get better. We had a rough start to our season and we have a rookie at QB, we know we are going to get better as the season progresses we just need to be patient."
Facing what looks to be an unstoppable offensive attack, the Highlanders will look to play smart football and focus on the keys to victory against the Titans. With his wealth of coaching experience in the league, coach Wasson is familiar with the Titans on both sides of the ball.
"Tantramar has a lot of people in motion on defense so our players need to stay home and not be enticed into chasing players," coach Wasson said. "They also have an excellent O-line and running game so our d-line needs to play big this week."
Time of possession will be everything in this game, and the Highlanders are dealing with a few nagging injuries that could affect their ability to sustain drives against the Titans' talented defensive front.
"We have several O-line players that are nursing injuries, which has made it difficult to practice this week," offered coach Wasson.
This injury situation is especially key heading into this week's matchup against Tantramar because the Highlanders are looking for the offensive line to have a large impact, both in the run game and in protecting rookie quarterback, Will McNally.
"Our O-line is the key to our offence being able to move the ball, we have had some personnel changes and hopefully it will strengthen the unit," coach Wasson said.
This week's game against the Titans' athletic defense will be a major test for the Highlanders' offensive line, especially as they try to keep their young quarterback from taking hits.
"The o-line needs to play well and protect our QB and our QB, Will McNally, has to continue to develop and gain confidence as the game progresses," offered the Highlanders' head coach.
The Tantramar Titans have the ability to hit a home run on any play with their star running back, Aidan O'Neal, and their supremely talented offensive line led by Dylan Estabrooks. Coach Wasson knows how important O'Neal is to the Titans' offensive package and his team will make stopping the talented runner their number one priority.
"Their running back O'Neal is a quality running back and we need to identify where he is every play because he has the potential to run the distance every time he gets the ball," the Highlanders' head coach said.
The Highlanders' first step in moving forward from their week 1 loss is to tighten things up on the defensive side of the ball. Coach Wasson knows that solid tackling will be particularly crucial against Aidan O'Neal's elusive running style.
"On defense we need to improve on tackling and containing," added coach Wasson. "We had several opportunities to tackle opponents at or behind the line of scrimmage and we were unable to last week."
We think that the Highlanders will make some positive strides during this week's matchup, and they will gain a lot of crucial experience from facing a quality opponent like Tantramar. Ultimately though, the Titans' running game is far too dominant to be contained for four quarters. If last week's game was any indication of things to come for the Titans, it is certainly going to be a long season for opposing defences.
This game between the #CFC50 No. 50 Tantramar Titans and Bernice MacNaughton Highlanders will kickoff at 7 PM at McKenna field in Moncton, New Brunswick.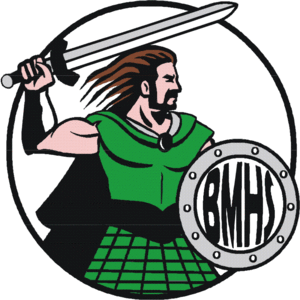 Advocating for football prospects one story at a time.