Alex Purvis has already graduated high school, but plans on attending university next year with the hope of playing quarterback.
Despite the odds being stacked against him, Purvis believes that all he needs is an opportunity to showcase his talent, and let his play talk for itself. Which is the goal he sets for himself at the CFCFPC, "I want to be recognized by scouts at the CIS level. To be able to do this, I plan on making the final roster and showing what I can do in the prospect game," says Purvis.
Purvis' football career began five years ago, but has skyrocketed to the point where playing in U Sports could be a reality as soon as next fall. By his own admission, Purvis did not take football seriously when he started, but a few years ago everything changed.
"I started as someone who was just happy to be around the game. I never expected to play and whenever I did, it did not go very well, but in the last few years that changed. I started to practice more, work harder, and when I got an opportunity I did well. Now I want to have the opportunity to play at the next level," says Purvis.
Purvis football story is similar to NFL Hall of Famer, Kurt Warner. It is the story of a scrappy underdog nobody wanted who had to fight off numerous cuts, NFL Europe, the Arena Football League, before making the St Louis Rams' practice roster, before becoming the starter in the 1999 season where he led the Rams to the Super Bowl.
Purvis loves football not for the physical prowess, but for the mental side of the game. "I love playing football because it is the ultimate team game. I love how it takes all 12 players to have success and I love the strategy behind the game," says Purvis.
In the off-season, Purvis trains with his head coach Paul Blackwood from the Scarborough Thunder. Blackwood "runs a program for Thunder players who want to improve strength, speed, and agility," says Purvis.
Alex Purvis (#5)
Height/Weight: 6'2, 165lbs
Position: QB
Teams: OVFL Scarborough Thunder, East York Collegiate Institute, Birchmount Park
Class: 2016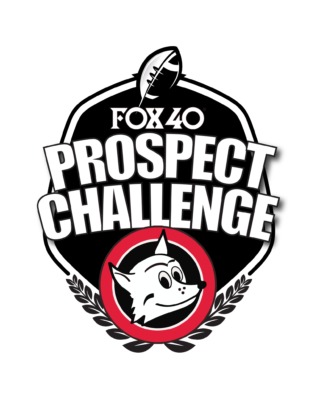 Register now for the 2016-2017 Fox 40 Prospect Challenge (#CFCFPC)
CENTRAL CANADA…REGISTER NOW 
WEST COAST….REGISTER NOW 
Advocating for football prospects one story at a time.