Rare are the occasions when someone can recall the exact moment they fell in love with someone or something, but that is the case for Brandon Garwe.
"I remember making my first tackle after I chased a guy on a 60 yard breakaway and tackling him on the 5-yard line. The defensive stop that followed helped us win a close game. Ever since that moment I decided that football is my love and passion, and I have been playing it ever since," says Garwe.
Since that tackle, Garwe's passion for the game of football has grown to "a million different reasons why I love to play the game of football," says Garwe. In the eight years since that tackle, Garwe has played on numerous teams, and learned from many coaches, but one constant remains, "most football coaches and staff are very committed and dedicated for you to succeed in life," says Garwe.
Brandon Garwe is a workout warrior. In the off-season, Garwe follows a strict workout schedule to help him stay in shape for the upcoming football season, which includes participating in CrossFit workouts. "My friends and I will also go to an indoor turf field to work on our footwork. Finally, I attend team workout programs around twice a week to keep the team bound together," says Garwe.
Garwe is built similarly to his football idol, Tavon Austin. Garwe (5'10, 144) plays running back for his high school, Paul Dwyer, and Durham Dolphins of the OPFL. "Tavon Austin is short, but fast and agile, which makes him a dangerous opponent on the field. I have spent the past few years mocking some of his training exercises and workouts, so I can perform like him on the football field," says Garwe.
Brandon Garwe (#30)
Height/Weight: 5'10, 144
Position: running back, free safety
Teams: Fort Erie Longhorns, Niagara Generals, College Heights Secondary School JV & Sr., Team BC, Paul Dwyer, Team Ontario, and Durham Dolphins.
Class: 2019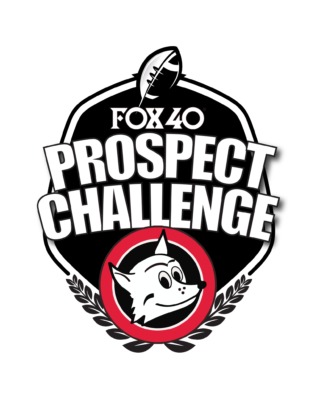 Register now for the 2016-2017 Fox 40 Prospect Challenge (CFCFPC)
CENTRAL CANADA…REGISTER NOW 
WEST COAST….REGISTER NOW
Advocating for football prospects one story at a time.